Boneless chicken breasts are a versatile and popular ingredient that can be transformed into a variety of delicious and satisfying dinner options. When it comes to dinner ideas, the possibilities with boneless chicken breasts are endless. Whether you're following a specific dietary plan or simply looking for healthy and flavorful meals, boneless chicken breasts offer endless possibilities. From quick and easy weeknight meals to impressive dishes for special occasions, these cuts of chicken lend themselves to a variety of culinary creations.
In this blog post, we will explore the best boneless chicken breast dinner ideas that are sure to please your taste buds and provide you with a nutritious meal. From grilled chicken with fresh herbs to creamy chicken and vegetable stir-fries, these recipes will inspire you to get creative in the kitchen and enjoy the flavors of tender and juicy chicken breasts. So, let's dive in and discover the best boneless chicken breast dinner ideas that will elevate your dining experience.
Amazing Boneless Chicken Breast Dinner Options
Is today's dinner going to be chicken breast? Interested in trying a new recipe that uses boneless chicken breast? It looks like you're exactly where you need to be! I included several boneless chicken breast dinner ideas in this post, which will surely help you perfect your meal. Here are some of the best boneless chicken breast dinner ideas:
Chicken With Creamy Parmesan Sauce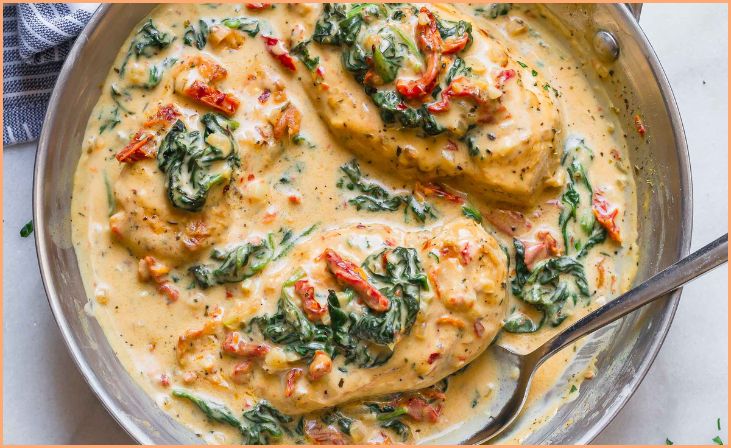 Ingredients
Instructions
Put some salt and pepper on the chicken and season to taste. In a big heavy skillet or pan, heat the olive oil. Cook the chicken on both sides, and brown it both sides.
Remove the chicken from the pan, decrease the heat to low-medium, and mix the garlic for 30 seconds. Combine the cream, Italian seasoning, and parmesan cheese in a mixing bowl. To blend, stir everything together. If preferred, add 1 cup chopped spinach. Simmer for a further 2-3 minutes.
After turning off the heat, return the chicken to the pan and cook for one more minute. Spread the sauce over the chicken and serve. Serve with spaghetti or steamed vegetables.
Baked Pineapple Chicken Breasts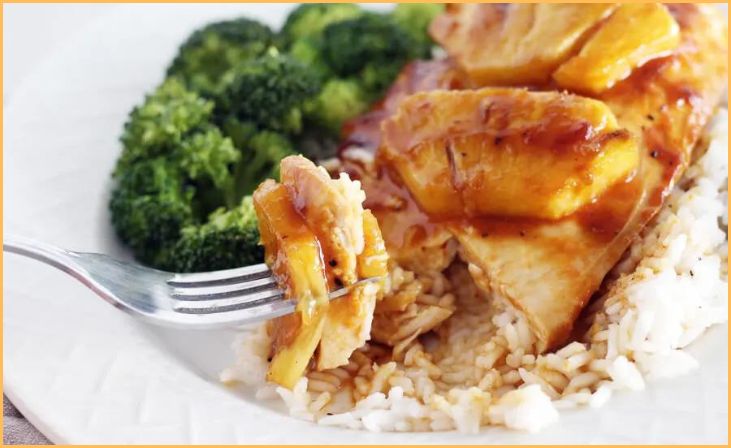 Ingredients
Instructions
Set the oven to 350 degrees Fahrenheit.
Add flour, salt, celery salt, garlic powder, onion powder, and nutmeg to a bowl and mix thoroughly. Dredge chicken in seasoned flour mixture to cover well.
Melt butter in a skillet over medium heat.
Cook the coated chicken breasts until golden brown, turning them to brown both sides.
Bake the chicken breasts in a baking dish that measures 9 by 13 by 2 inches.
Mix the pineapple juice, soy sauce, and sugar in a bowl.
Mix well and pour over the chicken.
Cover the baking dish securely with foil and bake for 30 minutes in a preheated oven.
Remove the foil and continue roasting until the chicken is cooked, about 20 to 30 minutes more, basting a few times with pan juices.
If preferred, serve the sauce alongside the chicken. Reduce the cooking time if the chicken breasts are tiny or very thin.
Remove the chicken to a dish and cover with foil to keep it warm if you want a richer sauce. Pour the fluids into a saucepan and bring to a boil. Stir together the cornstarch and 2 tablespoons of cold water until smooth.
Add the mixture to the sauce and cook until the sauce thickens and becomes clear.
Serve the chicken with the sauce on the side.
Chicken Asparagus Pasta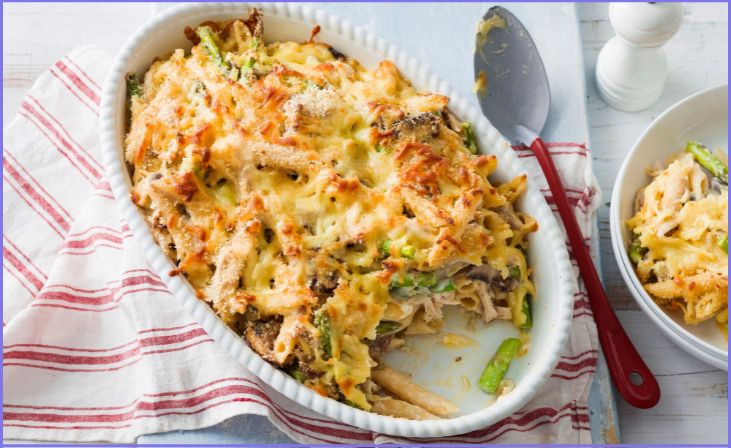 Instructions
Cook the pasta as given in the package directions. Add the asparagus to the water 5 minutes before the pasta is done. Drain the pasta and the asparagus.
In a pan over medium-high heat, heat the olive oil. Cook for 2 minutes, browning the chicken on all sides.
Turn the heat down to medium. After adding the garlic, onion powder, basil, oregano, and red pepper flakes to the skillet, cook for 2 minutes.
Combine the chicken broth, half and half cream cheese, and half of the parmesan cheese in a mixing bowl. Stir until everything is completely blended. Cook till the cream cheese is completely melted, and the chicken is done.
Toss in the cooked pasta and asparagus.
Season with salt and pepper to taste with the remaining parmesan cheese.
Seasonings should be tasted and adjusted as needed.
To thin the sauce, add a splash of milk or chicken broth.
Bottom Line
In conclusion, boneless chicken breasts are a fantastic ingredient for creating delicious and healthy dinner options. With their versatility and ability to absorb flavors, boneless chicken breasts can be transformed into a variety of mouthwatering dishes. From simple grilled chicken to flavorful stir-fries and creamy casseroles, there are endless possibilities to explore. By incorporating boneless chicken breasts into your dinner routine, you can enjoy nutritious and satisfying meals that are sure to please the whole family. So, grab your apron, fire up the stove, and get ready to create some unforgettable boneless chicken breast dinners.
FAQs
Cook boneless chicken breasts until they reach an internal temperature of 165°F (74°C). The cooking time can vary based on the cooking method and thickness of the chicken.
Try pan-seared lemon garlic chicken, grilled honey mustard chicken, or sheet pan fajitas for quick and flavorful options.
Yes, marinating boneless chicken breasts overnight allows them to absorb more flavor. Keep them refrigerated during the marinating process.
Opt for baked Greek chicken, grilled chicken salad, or stir-fried chicken with vegetables for nutritious and satisfying dinner choices.
Also Check:
Slimy carrots: How to tell if carrots are bad?
How to Know if Salmon is Cooked: Cook Salmon in the Oven!