Stunning Countries to Visit in Your Lifetime – Traveling is not just about crossing destinations off your bucket list; it's a transformative experience that broadens your horizons and enriches your life. The allure of exploring new countries and cultures has captivated people for centuries, and in this guide, we'll take you on a virtual tour of some of the most stunning and captivating countries to visit in your lifetime.
From the ancient wonders of Egypt to the romantic streets of Paris, from the breathtaking landscapes of New Zealand to the vibrant cities of Asia, our world is a tapestry of diverse and enchanting places waiting to be discovered. Each country has its unique charm, whether it's the rich history and culture, the stunning natural beauty, or the delectable cuisine that beckons you.
As we journey through these remarkable destinations, you'll find inspiration to embark on your own adventures, creating lasting memories, and gaining a deeper understanding of the world we share. So, fasten your seatbelt, and let's explore the stunning countries that should be on your travel radar.
Stunning Countries to Visit in Your Lifetime
Italy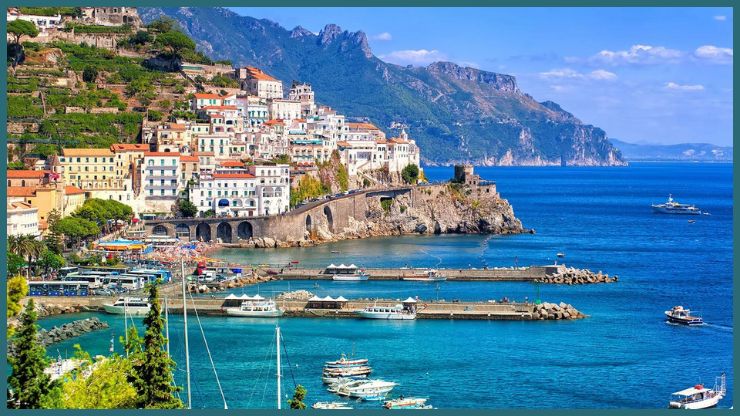 Italy, a European gem, captivates with its rich history, art, and cuisine. From the ancient ruins of Rome, such as the Colosseum and the Roman Forum, to the artistic masterpieces of Florence, including Michelangelo's David, Italy is a treasure trove of cultural wonders. Its diverse landscapes encompass the rolling vineyards of Tuscany, the romantic canals of Venice, and the stunning Amalfi Coast.
Italian cuisine is a delight for the senses, with pasta, pizza, gelato, and world-class wines. Whether you're exploring historic cities, lounging on beautiful beaches, or savoring delectable dishes, Italy promises an unforgettable journey through its timeless beauty and vibrant culture.
Also, Read – Best Romantic Getaways in the USA for Couples
Greece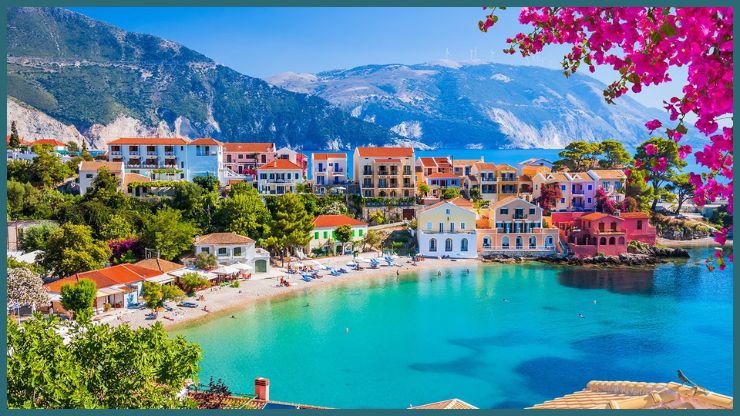 Greece, a Mediterranean paradise, enchants with its blend of ancient history and stunning natural beauty. It's a land of mythical legends and archaeological treasures, from the Acropolis in Athens to the ancient city of Delphi. The Greek islands, such as Santorini and Mykonos, offer pristine beaches, white-washed buildings, and breathtaking sunsets.
The Mediterranean cuisine is a highlight, with dishes like moussaka, souvlaki, and fresh seafood, enjoyed in picturesque seaside tavernas. Greece invites travelers to explore its charming villages, relax on azure shores, and immerse themselves in a culture that celebrates both the past and the present. It's a destination where history and beauty unite to create an unforgettable experience.
Japan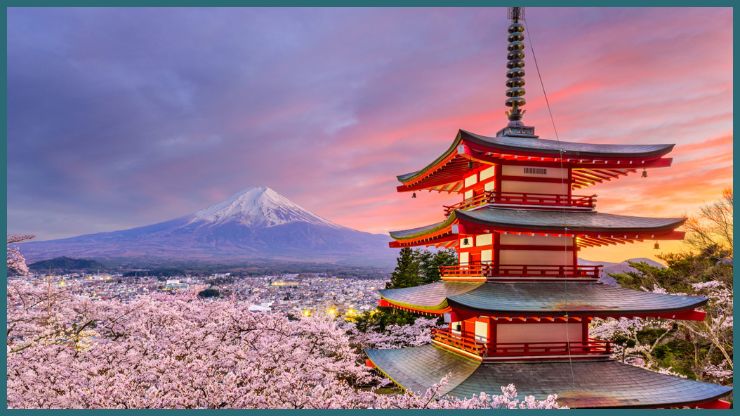 Japan, a captivating blend of tradition and innovation, offers a mesmerizing travel experience. Its ancient heritage is on display in historic temples, like Kyoto's Kinkaku-ji, and traditional tea ceremonies. Yet, modernity is equally striking in the bustling streets of Tokyo and the bullet trains connecting the country.
Cherry blossoms in spring turn parks and gardens into a sea of pink, while in winter, snow-covered landscapes provide a tranquil beauty. The cuisine is an art form, with sushi, ramen, and tempura that tantalize the taste buds.
Japan's unique culture, a harmonious mix of old and new, invites travelers to explore its ancient rituals and futuristic wonders, promising a journey unlike any other.
New Zealand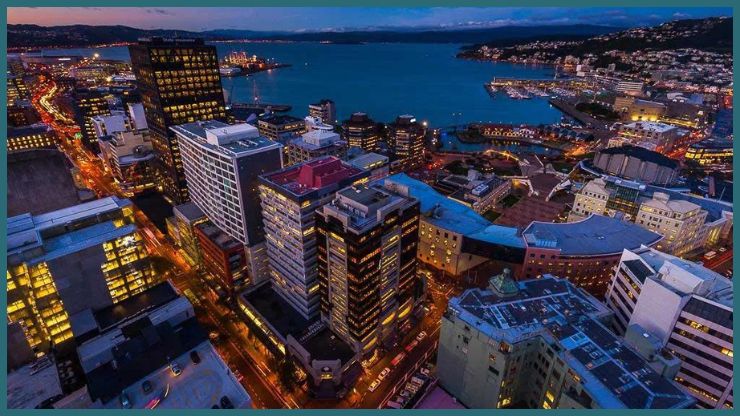 New Zealand, a land of unparalleled natural beauty, is a haven for outdoor enthusiasts. Its diverse landscapes range from the towering Southern Alps to pristine fjords, lush rainforests, and golden beaches. The North Island hosts geothermal wonders in Rotorua and vibrant cities like Auckland, while the South Island offers adventure seekers a playground with activities like hiking, skiing, and bungee jumping.
The country is renowned for its cinematic settings, featured in "The Lord of the Rings" films. Maori culture and traditions are an integral part of New Zealand's identity, and the warm hospitality of the Kiwis makes every visit memorable. With its breathtaking scenery and outdoor adventures, New Zealand is a true paradise for nature lovers and thrill-seekers alike.
Iceland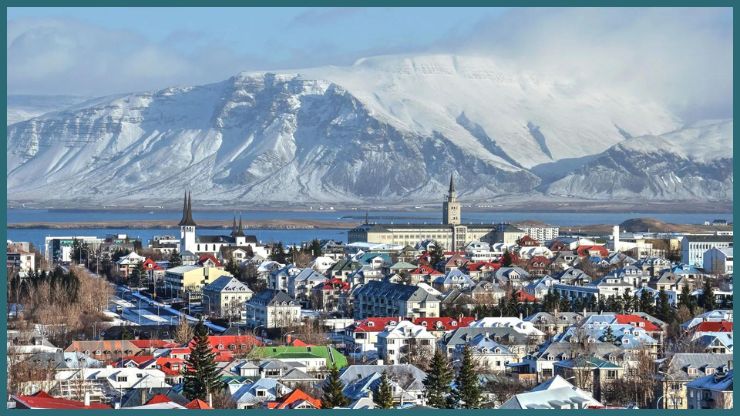 Iceland, a land of otherworldly beauty, is a true natural wonder. The country is defined by its volcanic landscapes, glaciers, and geothermal marvels, including the famous Blue Lagoon. The Northern Lights dance across its dark winter skies, while summer offers the magical Midnight Sun. Reykjavik, the vibrant capital, is a hub of culture and creativity.
The Golden Circle route showcases Geysir geothermal area, Thingvellir National Park, and Gullfoss waterfall. Adventurers can explore ice caves, hike to waterfalls, and soak in hot springs. Iceland's rugged and pristine wilderness, along with its friendly locals, beckons travelers to experience the raw and untamed beauty of this unique island nation.
Also, Read – Tips For Saving Money While Traveling
Thailand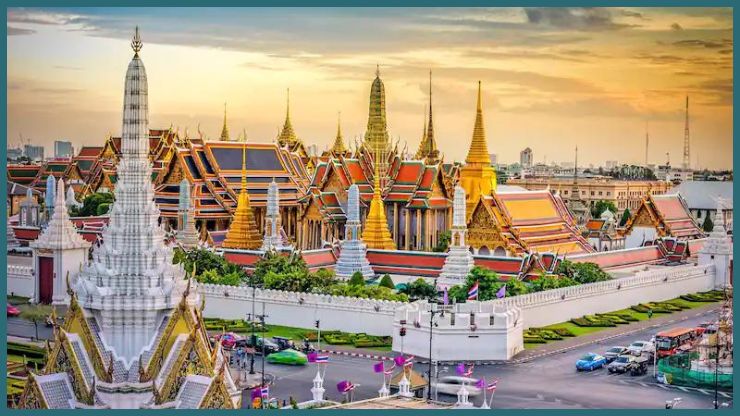 Thailand, the "Land of Smiles," is a captivating destination in Southeast Asia. This tropical paradise boasts a rich cultural tapestry, from the ornate temples of Bangkok to the traditional hill tribes of the north. Its idyllic islands like Phuket and Phi Phi offer pristine beaches and crystal-clear waters, perfect for diving and snorkeling.
The bustling markets and street food stalls showcase the country's delectable cuisine, with dishes like Pad Thai and green curry. Thailand's lush jungles are home to exotic wildlife, including elephants and tigers. Whether you seek vibrant nightlife, tranquil retreats, or cultural immersion, Thailand's warm hospitality and diverse landscapes make it a must-visit destination for every traveler.
France
France, the epitome of romance and sophistication, offers a sensory journey through its exquisite culture and landscapes. Paris, the City of Love, boasts iconic landmarks such as the Eiffel Tower and Louvre Museum, while the charming countryside of Provence and the vineyards of Bordeaux beckon with their natural beauty.
French cuisine is celebrated worldwide, with delectable pastries, fine wines, and gourmet cuisine. The historic châteaux of the Loire Valley and the picturesque villages of Normandy add to the country's allure. With its rich history, art, and world-class fashion, France is a destination where artistry and elegance intertwine, providing an enchanting experience for every traveler.
Australia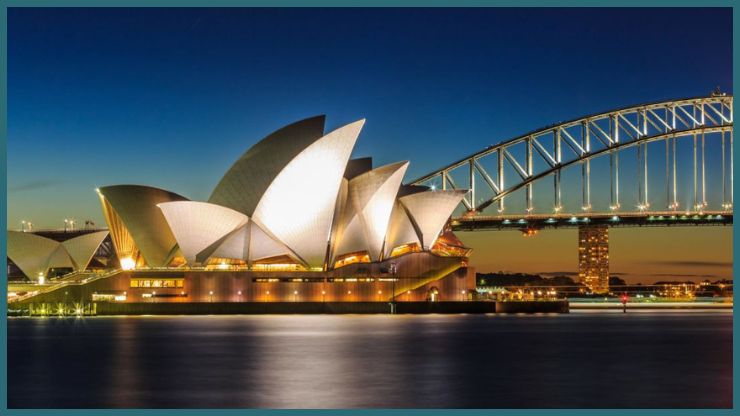 Australia, a vast and diverse continent, offers an array of experiences for the intrepid traveler. From the iconic Sydney Opera House and Harbour Bridge to the natural wonders of the Great Barrier Reef, it's a land of contrasts. The Outback's arid deserts and unique wildlife, including kangaroos and koalas, showcase the country's unique character.
Beautiful beaches, like Bondi and Whitehaven, stretch along the coastline. Australia's thriving cities, including Melbourne and Brisbane, offer cultural diversity and a thriving food scene. Whether exploring ancient Aboriginal heritage, hiking through rainforests, or enjoying the laid-back Aussie lifestyle, Australia promises adventure, natural beauty, and warm hospitality.
Peru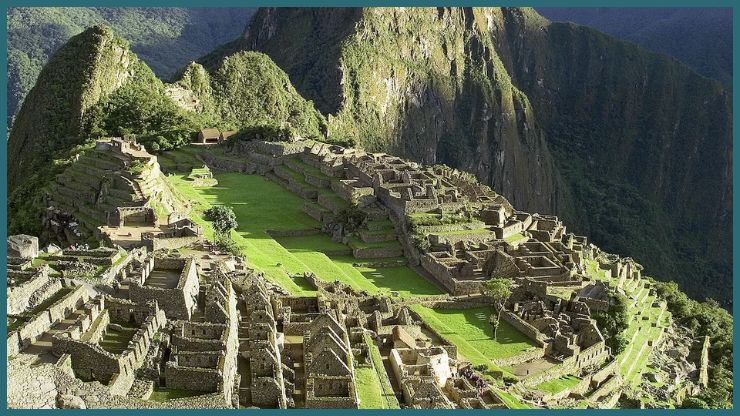 Peru, a country of ancient wonders and diverse landscapes, is a traveler's dream. At the heart of the Inca Empire, it's home to the legendary Machu Picchu, nestled in the Andes Mountains. The Sacred Valley, Cusco, and the Nasca Lines are other archaeological gems. Amazon rainforests teem with biodiversity, offering unique wildlife experiences.
The Peruvian coast boasts charming cities like Lima, known for its culinary delights. The fusion of indigenous and Spanish cultures is evident in art, festivals, and cuisine, including ceviche and quinoa. Peru's warm people and the stunning landscapes, from mountains to deserts, make it a destination that leaves a lasting impression on those who visit.
Morocco
Morocco, where ancient mystique meets modern charm, is a captivating North African gem. Its cities transport travelers to a bygone era, with the labyrinthine streets of Marrakech's medina, the imperial architecture of Fes, and the coastal allure of Casablanca. The Sahara Desert offers adventurous camel treks and starry nights in desert camps.
Exquisite Moroccan cuisine, like tagines and couscous, tantalizes the taste buds in bustling souks. The Atlas Mountains provide opportunities for trekking and Berber culture immersion. Morocco's colorful markets, ornate palaces, and the call to prayer echoing through ancient streets create an exotic and enchanting experience for those who seek a blend of tradition and modernity.
Switzerland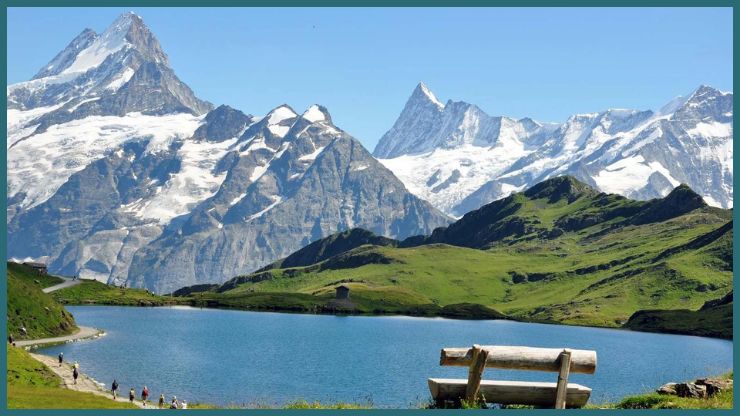 Switzerland, a picture-perfect alpine nation, is a pristine playground for nature lovers and adventure seekers. Nestled in the heart of the Swiss Alps, it's renowned for its majestic mountain landscapes, serene lakes, and charming villages. The cities, such as Zurich and Geneva, offer a blend of cultural richness and modern amenities.
The country is a haven for winter sports enthusiasts with world-class skiing in destinations like Zermatt and St. Moritz. In the summer, hiking and mountaineering opportunities abound. Switzerland's efficient public transport system makes it easy to explore the stunning countryside. Its Swiss chocolate, cheese, and watchmaking traditions add a touch of indulgence to an experience that combines natural beauty with precision and sophistication.
Norway
Norway, a land of dramatic beauty and untouched wilderness, is a nature lover's paradise. Fjords carve through the rugged coastline, creating breathtaking vistas like those in Geirangerfjord and Nærøyfjord, both UNESCO World Heritage Sites.
The Northern Lights dance across Arctic skies in winter, while the Midnight Sun bathes the country in endless daylight during the summer. The remote Lofoten Islands provide stunning landscapes for hiking and fishing.
Norway's vibrant cities, such as Oslo and Bergen, are filled with culture and history. With a commitment to sustainability and outdoor activities like hiking, skiing, and kayaking, Norway offers an unparalleled connection to the natural world, making it a serene and exhilarating destination.
Conclusion
The world is a vast and wondrous place, offering a multitude of countries that can forever change your perspective on life. As you venture beyond your comfort zone, these stunning destinations become catalysts for personal growth, cultural enlightenment, and cherished memories.
So, seize the opportunity to explore and immerse yourself in the beauty and diversity of our planet. Your transformative travel journey awaits, promising a lifetime of experiences, insights, and the joy of discovering the remarkable world we inhabit.
FAQs
A stunning country often boasts a combination of natural beauty, cultural richness, historical significance, and unique experiences that leave a lasting impact on travelers.
Consider your interests, preferences, and the experiences you seek. Research the countries that align with your travel goals, whether it's exploring historical sites, enjoying natural wonders, or experiencing diverse cultures.
Safety varies by destination and can change over time. It's essential to research the latest travel advisories and take necessary precautions. Consult official government sources and consider travel insurance.