The post contains a checklist of kitchen essentials for a new home.
No matter what size house or mansion you live in, your kitchen is the heart of your home. Every day begins with morning tea or coffee and ends with a delicious dinner prepared in our kitchen. Our daily lives revolve around it, so we can say it is the center of our existence. Often, when you and your guests get together in the kitchen, they eat together, share stories, and cook together. The kitchen is a social area in your home that binds your family together.
In the process of moving into a new home, a couple assembles essential items for day-to-day living, including the daily useable kitchen essentials.
Here, I list the basic kitchen essentials you should always have in your kitchen.
Checklist of kitchen essentials for a New Home
Cookware/ Bakeware
Saute Pan

This pan has straight and rounded sides with medium depth, consisting of a long handle and a cover. Generally made of metal, they are equipped with thick bases that rapidly control the temperature in response to an increase or decrease in the amount of heat applied. Standard sauté pans come in sizes ranging from 5 quarts to 8 quarts. High-sided pans make it easier to lightly fry a greater amount of food with less oil while allowing content to be turned and browned more easily.
You can go for Le Creuset Toughened Nonstick PRO Saute Pan. The product belongs to the top of its category. Every cooktop is compatible with this PFOA-free pan. In addition, its ergonomic handles, nonstick surface, and dishwasher-safe design make it easy to clean and use.
Saucepan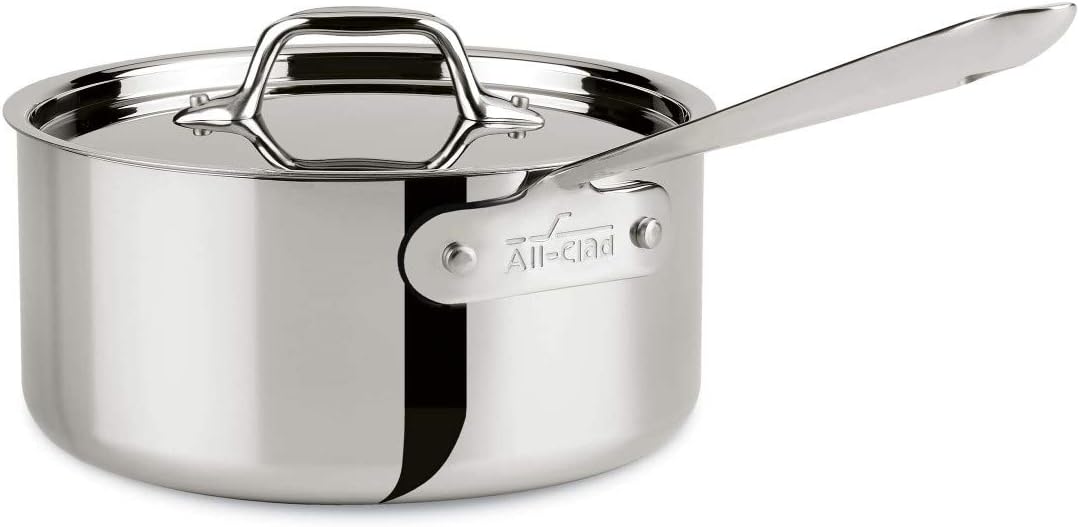 The saucepan is a very versatile and irreplaceable tool in the kitchen. You can easily find this pan in every professional kitchen, and it is a must in the home kitchen, too, as you can use it for a variety of purposes. It comes in various materials such as stainless steel, cast iron, copper, nonstick, etc. High sides and straight edges are characteristic of this type of container, which typically comes with a handle and a lid. Heat is evenly distributed through the liquid in the pan due to its small surface area compared to its height.
All-Clad 4203 Sauce Pan with Lid, 3-Quart, Silver is excellent equipment for your sauces and heating liquids. This USA-manufactured saucepan is oven and broiler safe up to 600°F and compatible with all cooktops, even induction.
Check out my article on 6 Best Saucepans.
Cast Iron Skillet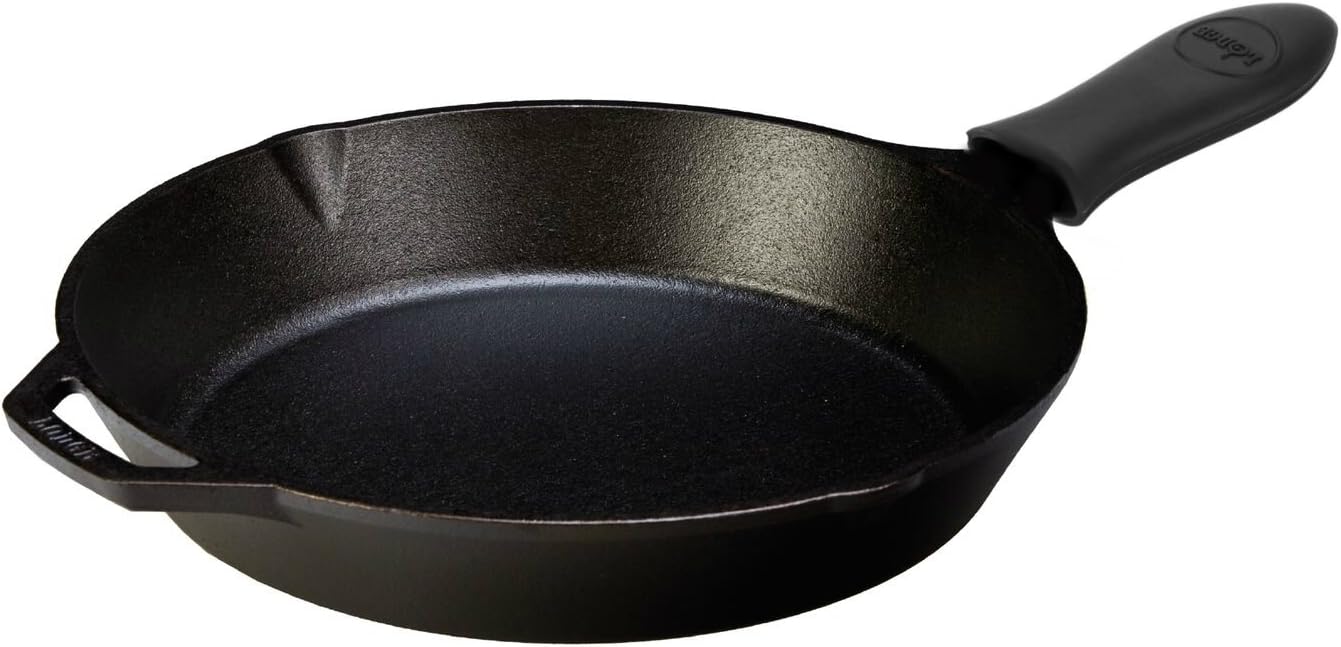 An essential piece of equipment for all cooks in the cast iron pan. Not only can it switch from grill to stovetop to oven with ease, but it's also versatile enough to sear steaks and seafood or bake fluffy cakes. Plus, the durable material improves with age, forming a natural nonstick seasoning even better than chemical coatings. When stored and handled correctly, cast iron is practically indestructible.
Lodge Seasoned Cast Iron Skillet can be used for searing, sautéing, baking, broiling, braising, and frying. Its silicone hot handle holder keeps your hands in style but keeps them safe from harm. It is dishwasher-safe and offers heat protection up to 450°F.
Grill Pan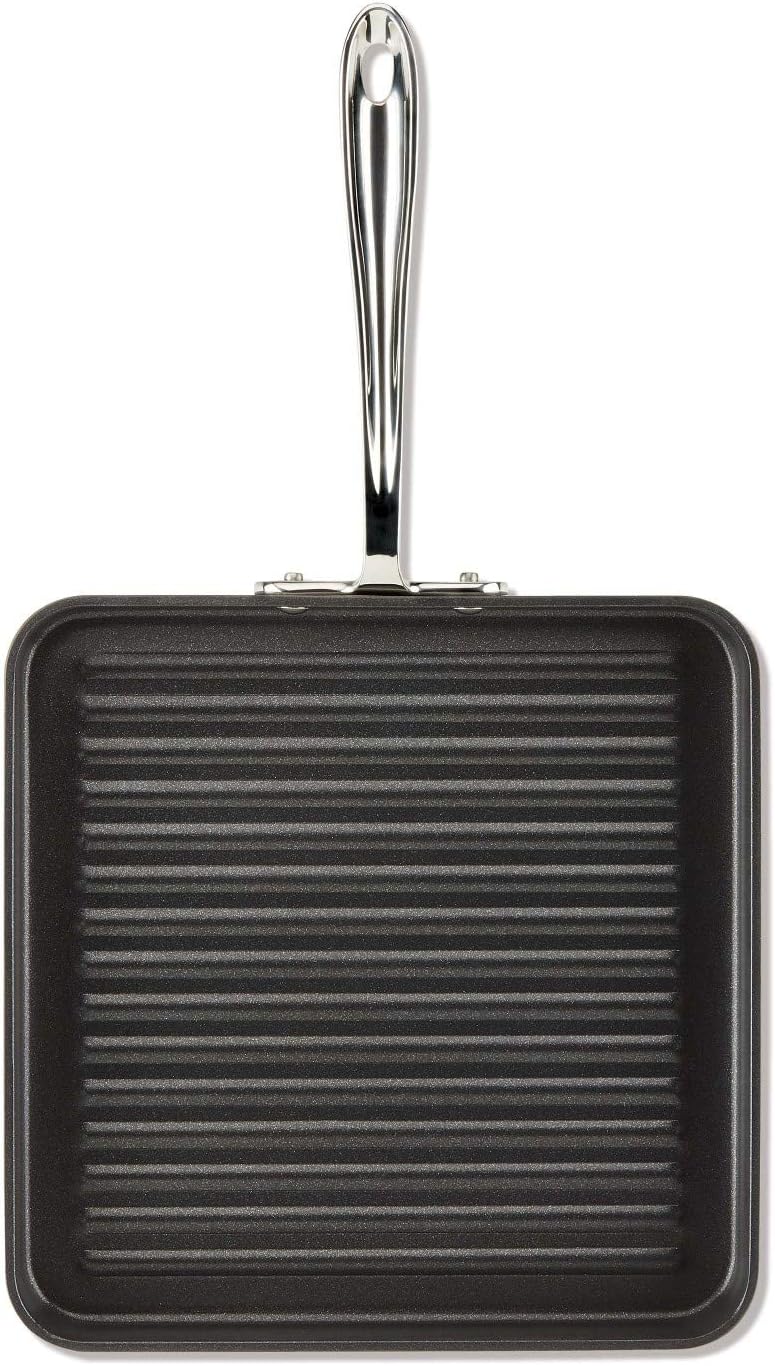 The grill pan has raised edges with grilling lines spaced approximately every 1 to 2 centimeters. A grill line is generally 0.5 centimeters high to facilitate the trickling down of juices from the food you're cooking. You can cook cheeseburgers, steaks, hacks, sandwiches, and a wide range of vegetables with the Grill pans. These are extremely easy to use. The pans are made of sturdy metal and can withstand medium levels of heat. They are similar to conventional stone browning pans.
The PFOA-free surface of the All-Clad Grill pan and its three layers of nonstick coating simplify cooking. The product works on a variety of cookware surfaces. You can even put it in an oven or broiler.
Baking Pan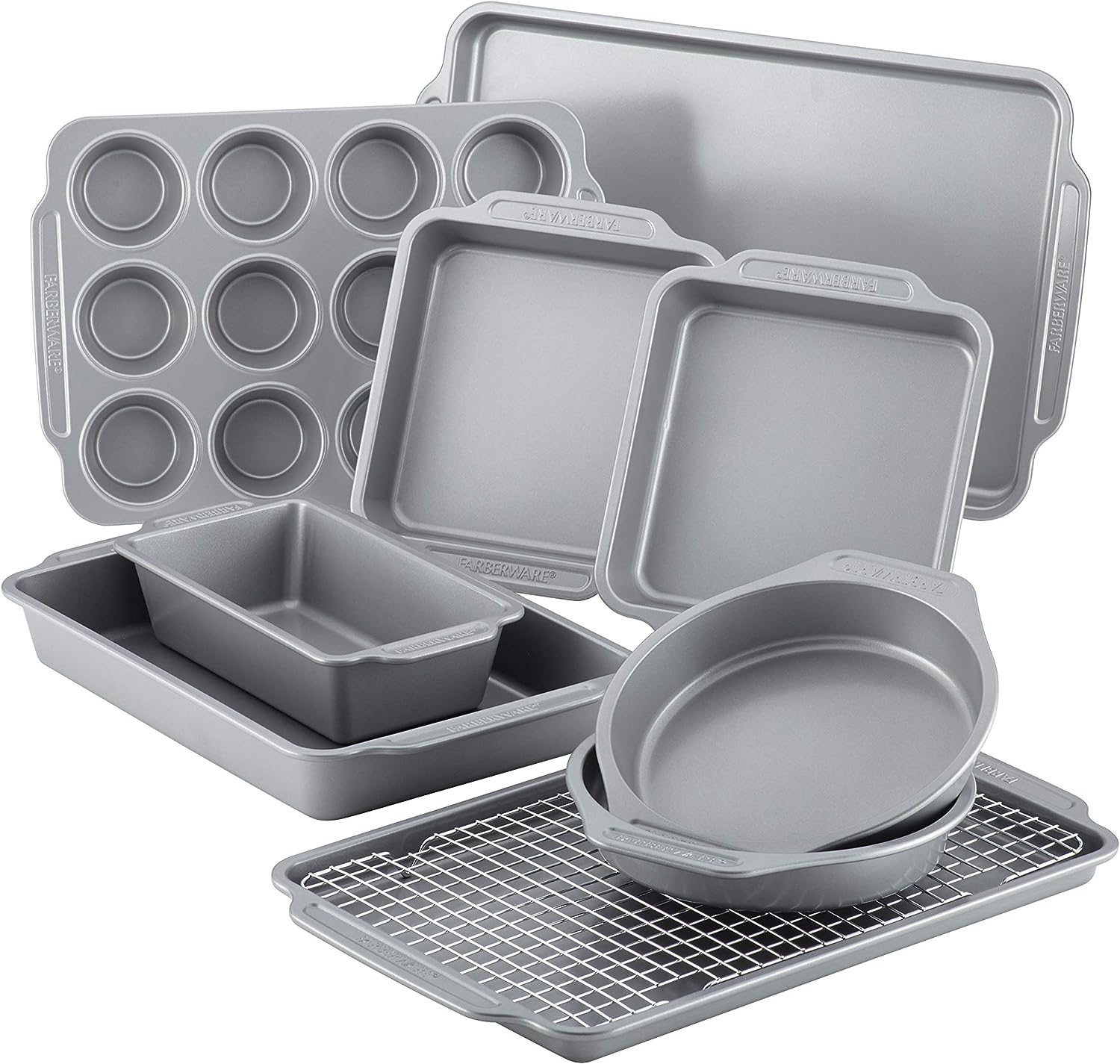 Baking pans that can handle runny batters, such as cake batter, as well as thick masses of food, such as savory dishes, are the best. Putting the food in a pan and baking it in the oven is the procedure. You can choose from various color schemes, sizes, materials, and textures for these pans. Different foods are prepared in baking pans, including cakes, brownies, bars, cornbread, lasagna, egg dishes, cobblers, potato dishes, meats, poultry, and fish.
There is a Farberware Nonstick Steel Bakeware Set that includes various baking pans for cakes, cookies, and cupcakes, as well as an easy-to-use cool rack. The Set includes 10-Inch x 15-Inch Cookie Pan, 11-Inch x 17-Inch Cookie Pan, Two 8-Inch Round Cake Pans, Two 8-Inch Square Cake Pans, 9-Inch x 5-Inch Loaf Pan, 9-Inch x 13-Inch Cake Pan, 12-Cup Muffin Pan, and 9-Inch x 14.5-Inch Chrome-Plated Cooling Grid.
Also Check:
Best Pans for Making Chocolate Mocha Cake
Best Springform Pan for Making Carrot Cake Cheesecake
Broiler Pan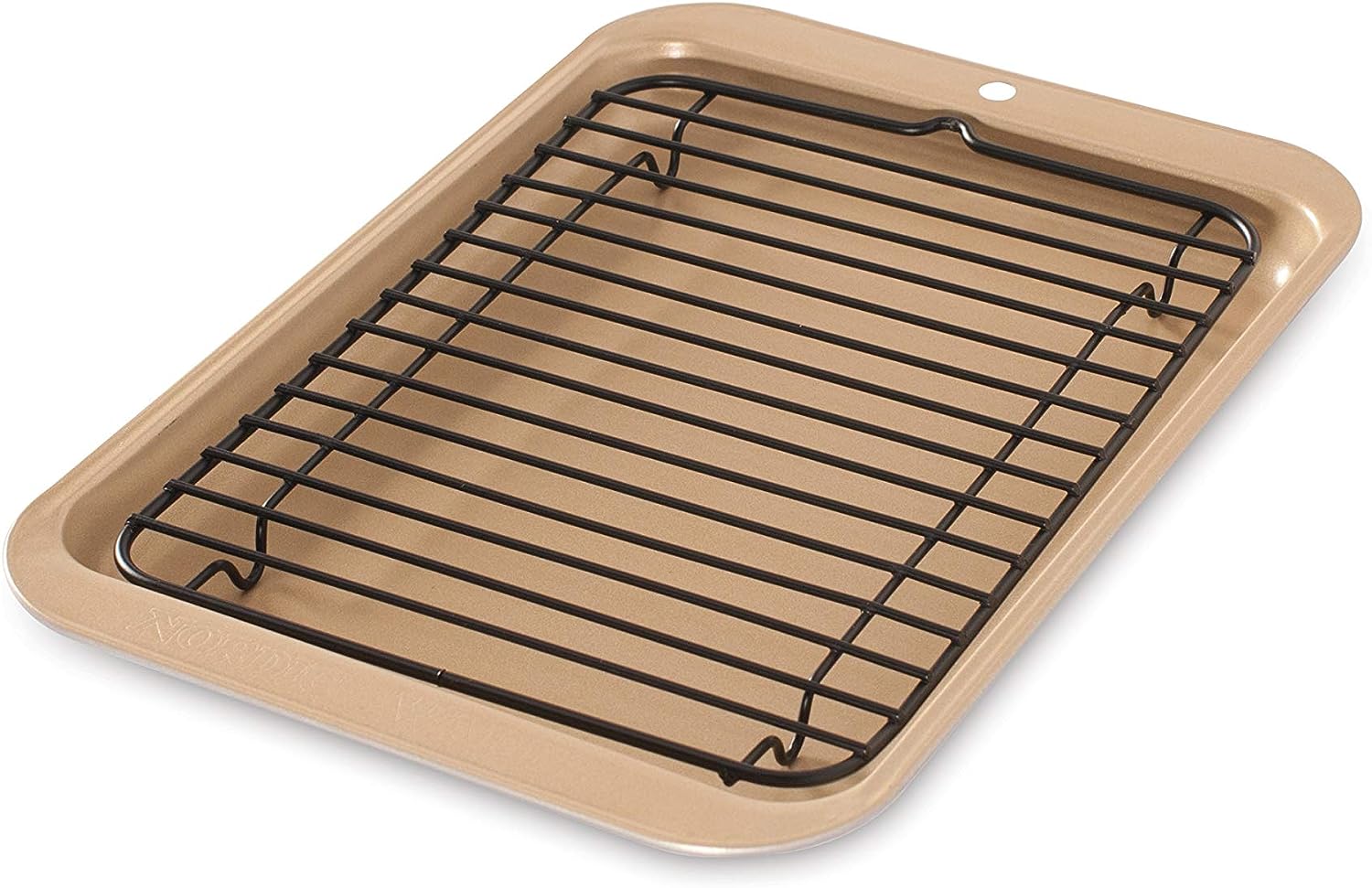 Most roasting pans have a deeper bottom, so a broiling pan is shallower than a roasting pan. They typically come in sets of two, with a separate top pan and bottom pan. There are slots in the upper pan, through which drippings drain into the lower pan. This is where you place the food.
The most common types of broiling pans are aluminum or stainless steel, though you will also find enameled and cast iron versions.
You might be interested in the Nordic Ware 2-piece Broiler.
While it is small, it is strong enough to tolerate high temperatures, and it can easily fit into any pan drawer or cabinet in your kitchen.
Preparation Tools
Chef Knife
This is a large, general-purpose kitchen knife with a blade that curves upward along its length and ends in a narrow point. It is usually between 8 and 10 inches long. As one of the most versatile kitchen knives, the chef's knife can be used for various purposes. This broad, sharp knife is multi-purpose and can be used for several kinds of tasks in the kitchen. Zwilling J.A. Henckels Professional S, Chef Knife is precision forged from a single piece of solid steel. NO STAIN steel is honed by skilled artisans who have perfected the unique formula for over 288 years. The knife provides optimal balance and safe handling with a three-rivet handle, making it the knife of choice for professional chefs worldwide.
Also Check:
Cutting Board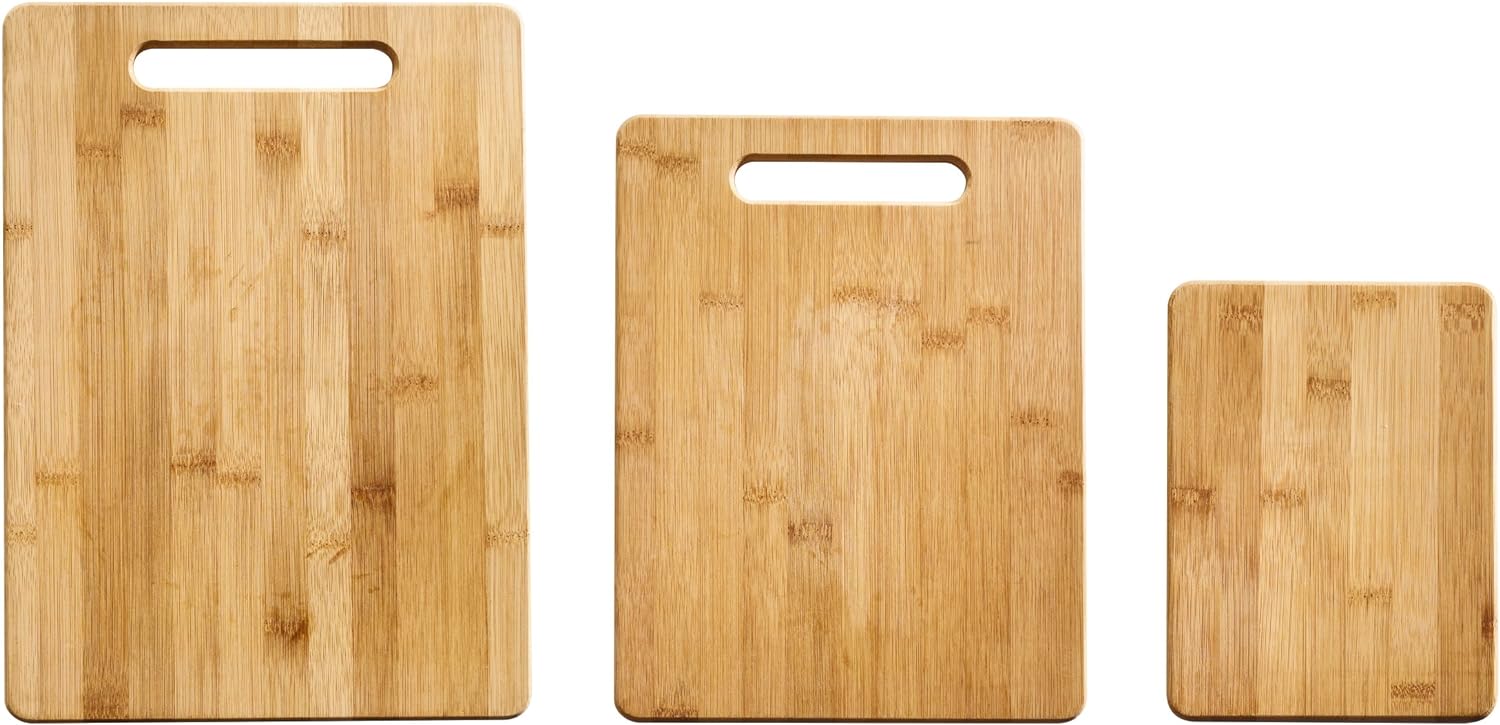 A cutting board is a durable piece of material used for cutting up foods. They come in a variety of materials, such as wood, vinyl, and glass. Cutting boards of different sizes are provided for easy storage. It's essential to have a good cutting board because it prevents knives from getting dull too quickly. When it comes to the board's material, wooden boards are the only ones you should choose because they provide maximum safety.
FARBERWARE 3-Piece Bamboo Cutting Board, reversible cutting surface, perfect for everyday food preparation such as slicing fruit or chopping vegetables and a perfect housewarming gift or back to school item.
Measuring Spoons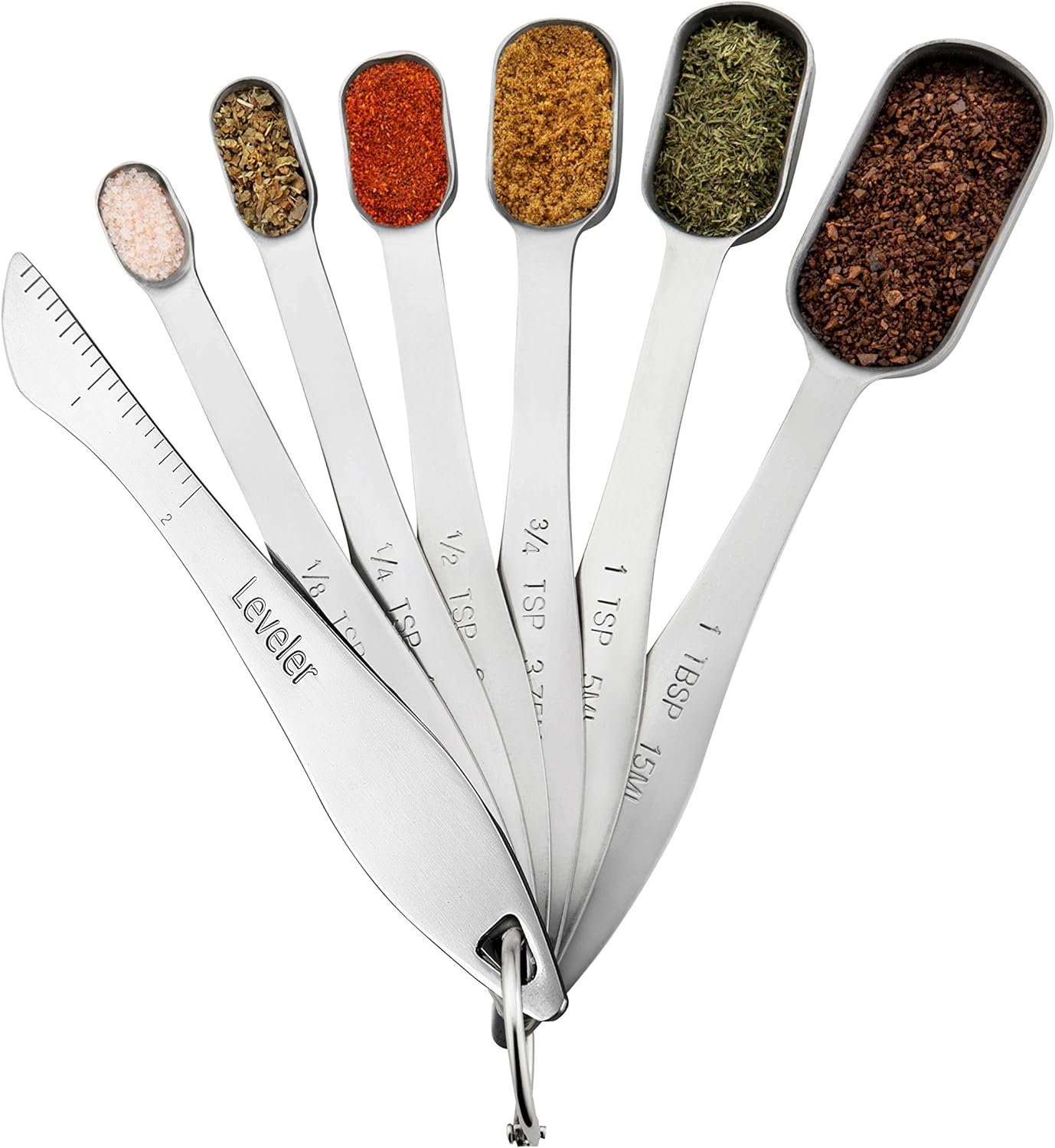 There are usually at least four plastic or metal spoons in a set. The measuring spoon is used either to measure dry ingredients or to measure liquid ingredients. To use one for dry ingredients and one for liquids, it is helpful to have two sets. After using liquid ingredients and the following dry ingredients, the spoons do not need to be washed and dried.
The Spring Chef Heavy Duty Stainless Steel Metal Measuring Spoon is worth having in your kitchen set with its heavy-duty stainless steel metal measuring spoons. These spoons have engraved the U.S. and metric measurement markings and will not wear out or fade.
For more options check my post on the 5 best measuring spoons.
Measuring Cups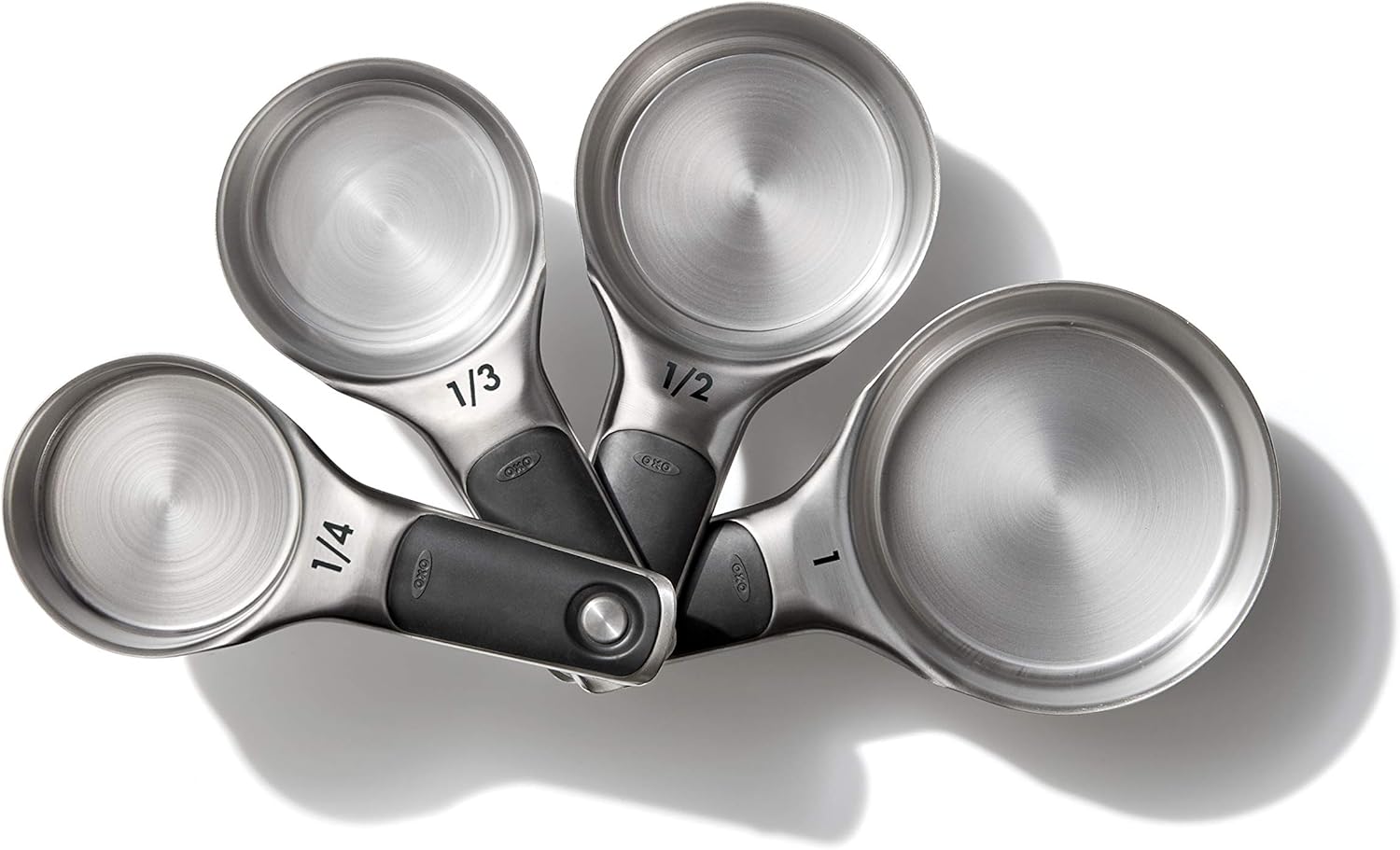 A single measure cup can be made of plastic or metal and can be used in various sizes. You can also find adjustable measuring cups. With the slider bar of the cup, users can adjust how much is measured. A graduated and flexible measuring cup measures flour, sugar, oats, rice, shortening, and peanut butter.
Choose the OXO Good Grips 4 Piece Stainless Steel Measuring Cups if you want a good option. For storing, the magnetic handles hold the cups together and allow each cup to be removed individually.
Potato Masher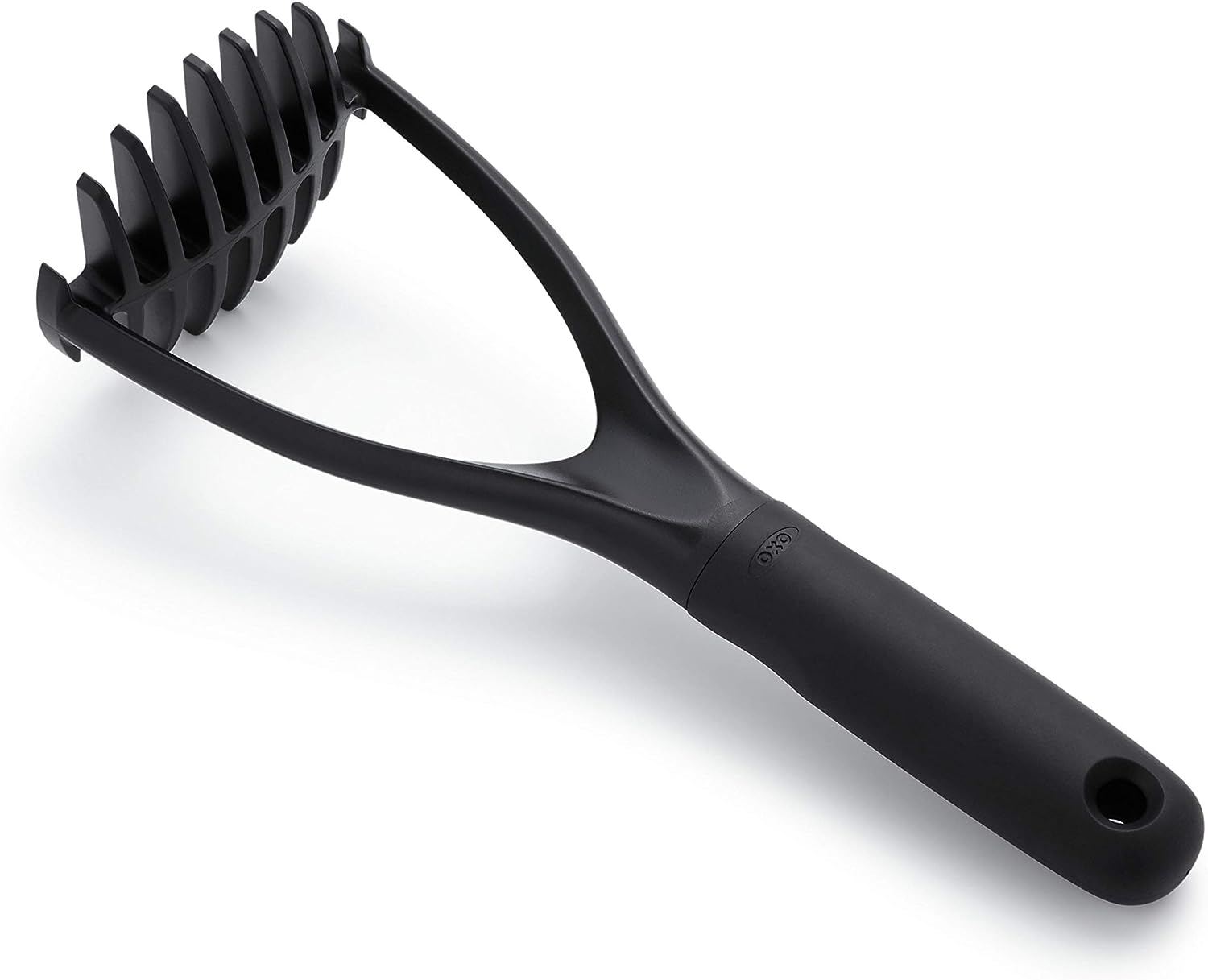 While potato mashers seem like one-use products, they're the key to making healthy, mushy potatoes. They can tenderize meat, pound chicken cutlets to make mouth-watering chicken breasts, and mix up egg salad, baby food, pie fillings, and anything else you can think of.
You can easily mash potatoes and other soft vegetables with the OXO Good Grips Nylon Potato Masher. It is safe for nonstick cookware and is heat resistant to 400 degrees Fahrenheit.
Also, check my post on best Potato Ricers.
Cooking Tools and Kitchen Utensils
Spatula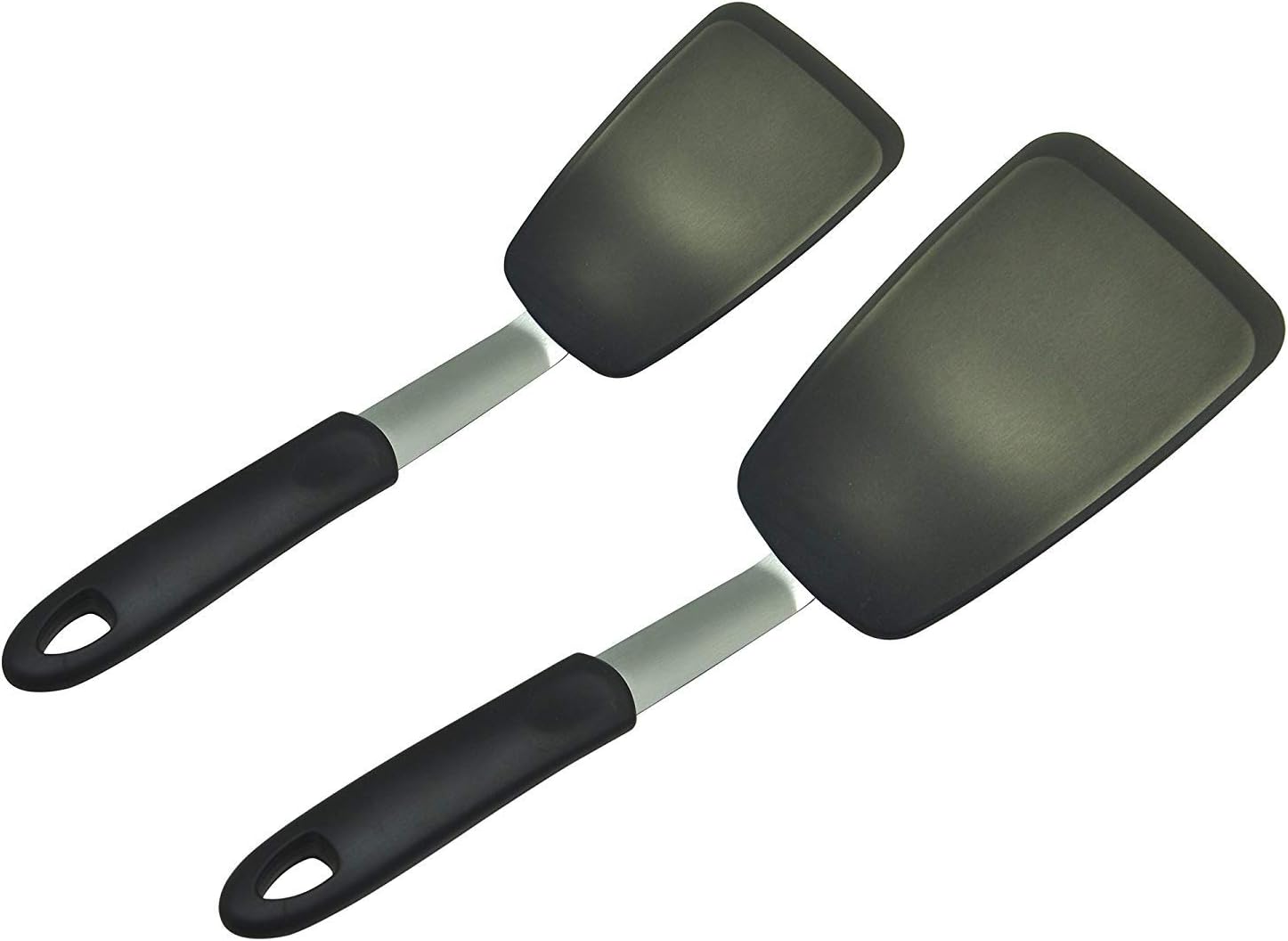 A spatula comes in handy when there is a task in the kitchen that needs some bendiness. Their flexibility helps eke every last drop of batter from bowls and pans and jam out of jars.
Some of the options of the spatula you can buy are given below:

Unicook 2 Pack Flexible Silicone Spatula

Winco, Medium, Stainless Steel, Brown
Tongs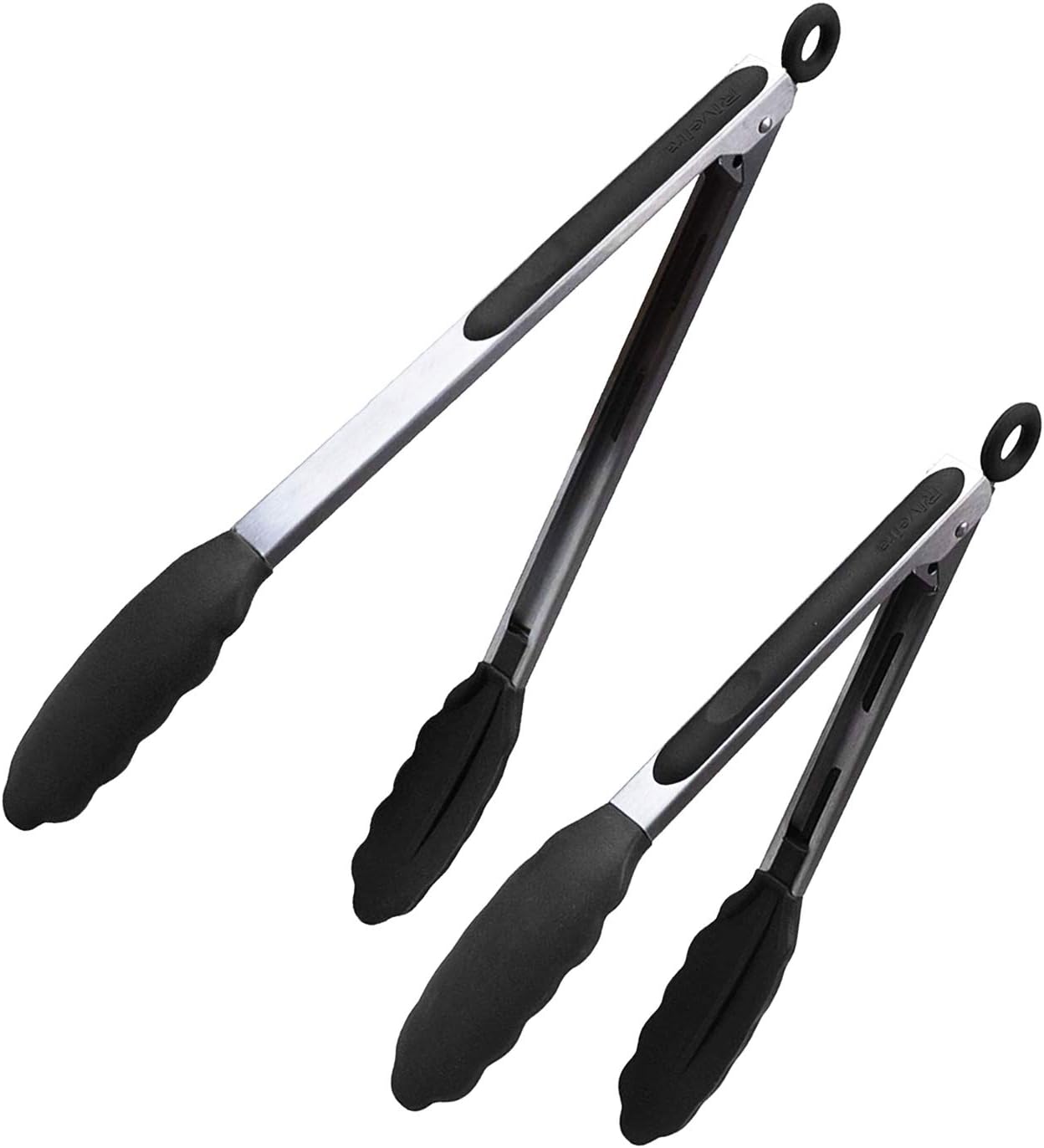 In the last few centuries, tongs have remained essentially unchanged. The most common design consists of two stainless steel arms, joined by a riveted hinge at one end; at the other end, scalloped grabs protrude; a metal spring controls the opening and closing of the arms.
Make cooking, grilling, and handling food more accessible with these premium Riviera kitchen tongs. Grill tongs supplied by this company feature innovative formulations that make them a perfect addition to any kitchen.
Stirring Spoons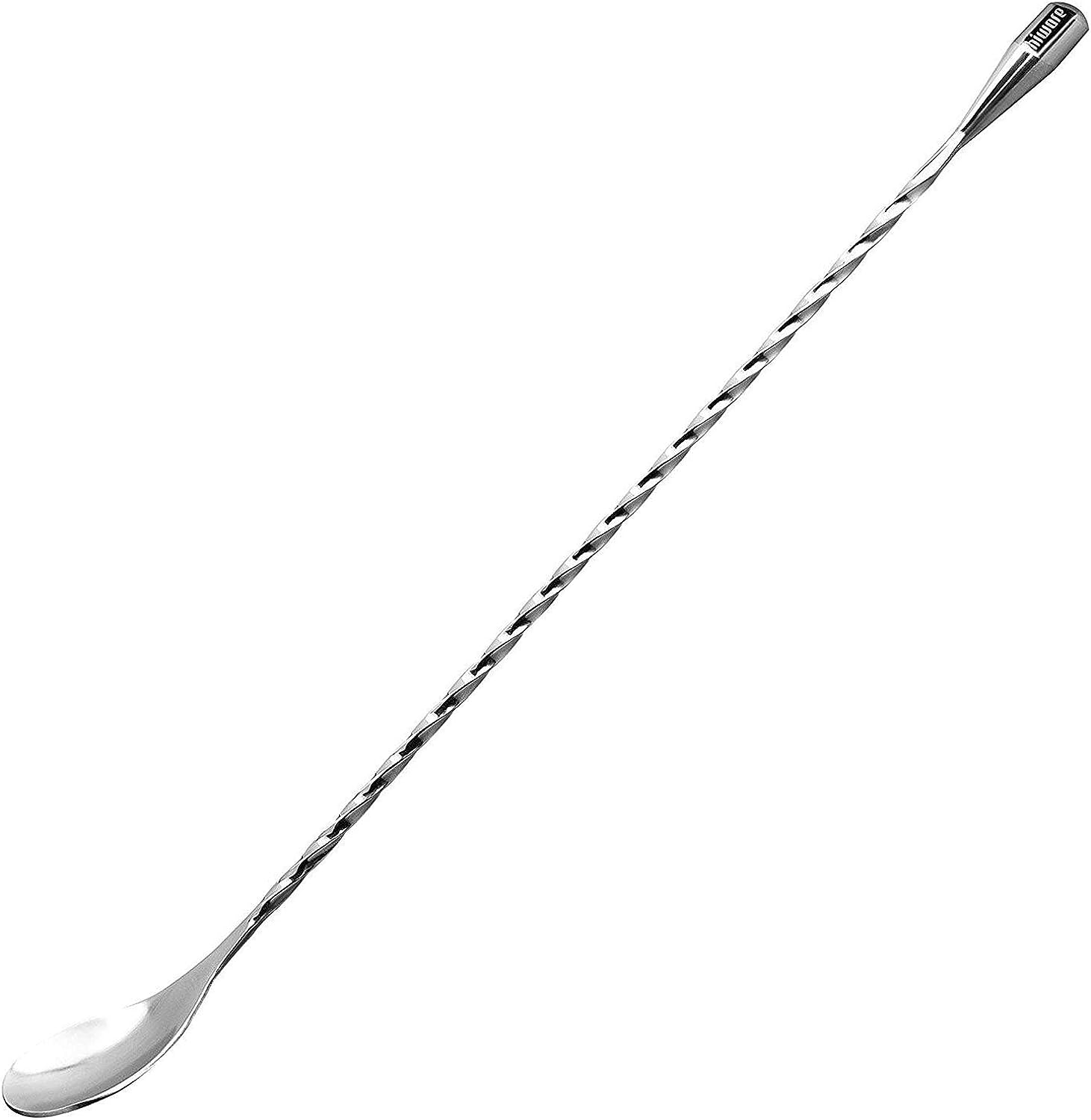 It is easier to cook and prepare meals when you use stirring spoons. Therefore, a mixing spoon (or cooking spoon) is a necessary kitchen tool; whether you're mixing ingredients for cooking or baking or scraping the bottom of the saucepan after dinner, a mixing spoon (or cooking spoon) is necessary.
The Hiware Mixing Spoon is designed to mix and blend drinks effortlessly with just a few gentle stirrings so that you can create tasty and visually pleasing beverages every time.
Other Kitchen Essential
Storage Containers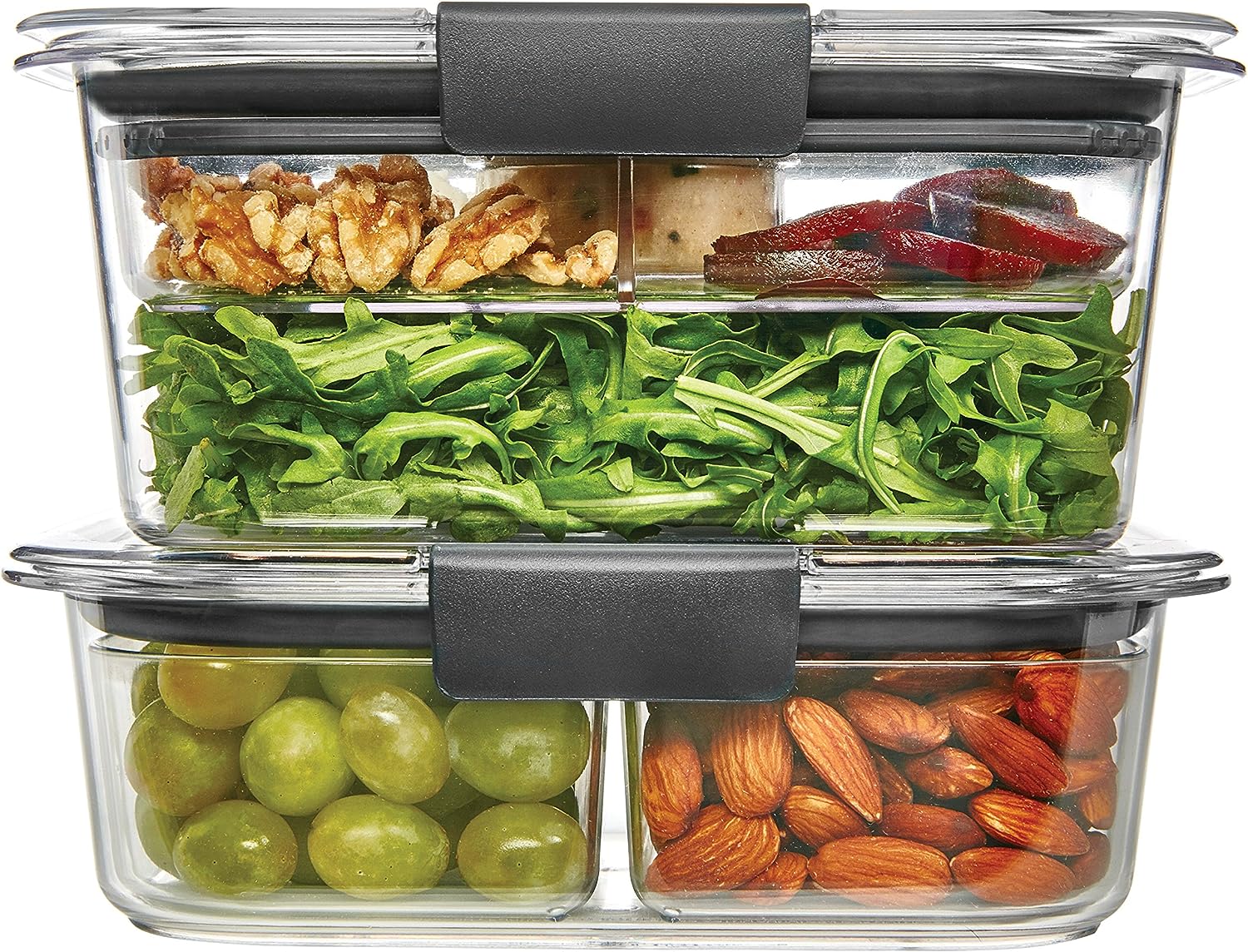 Ideally, a good-quality food container will not warp or crack when subjected to temperature fluctuations.
Ensure that the container has both airtightness and scratch resistance. Food storage containers of high quality are significant to maintain food hygiene. As a result, the food stays fresh longer, prevents bacteria from growing, and prevents mold growth.
The BPA- free Rubbermaid Brilliance is a 100% leak-proof food storage container. You can wash it in the dishwasher, microwave it, and freeze it. A total of 9 pieces are included in the Set, including two plastic containers with lids, one 0.5-cup container with a lid, a dressing container with a lid, two half-trays that fit inside the bigger containers, and one divider.
Aluminum foil

Wrapping food in foil is the ideal solution for people who plan to reheat it shortly. This food packing material is the best because the aluminum foil can withstand high temperatures.
Reynolds Wrap Aluminum Foil would work well for you. The quality and strength of Reynolds foil have contributed to home preparation, cooking & cleaning for more than 70 years.
Parchment Paper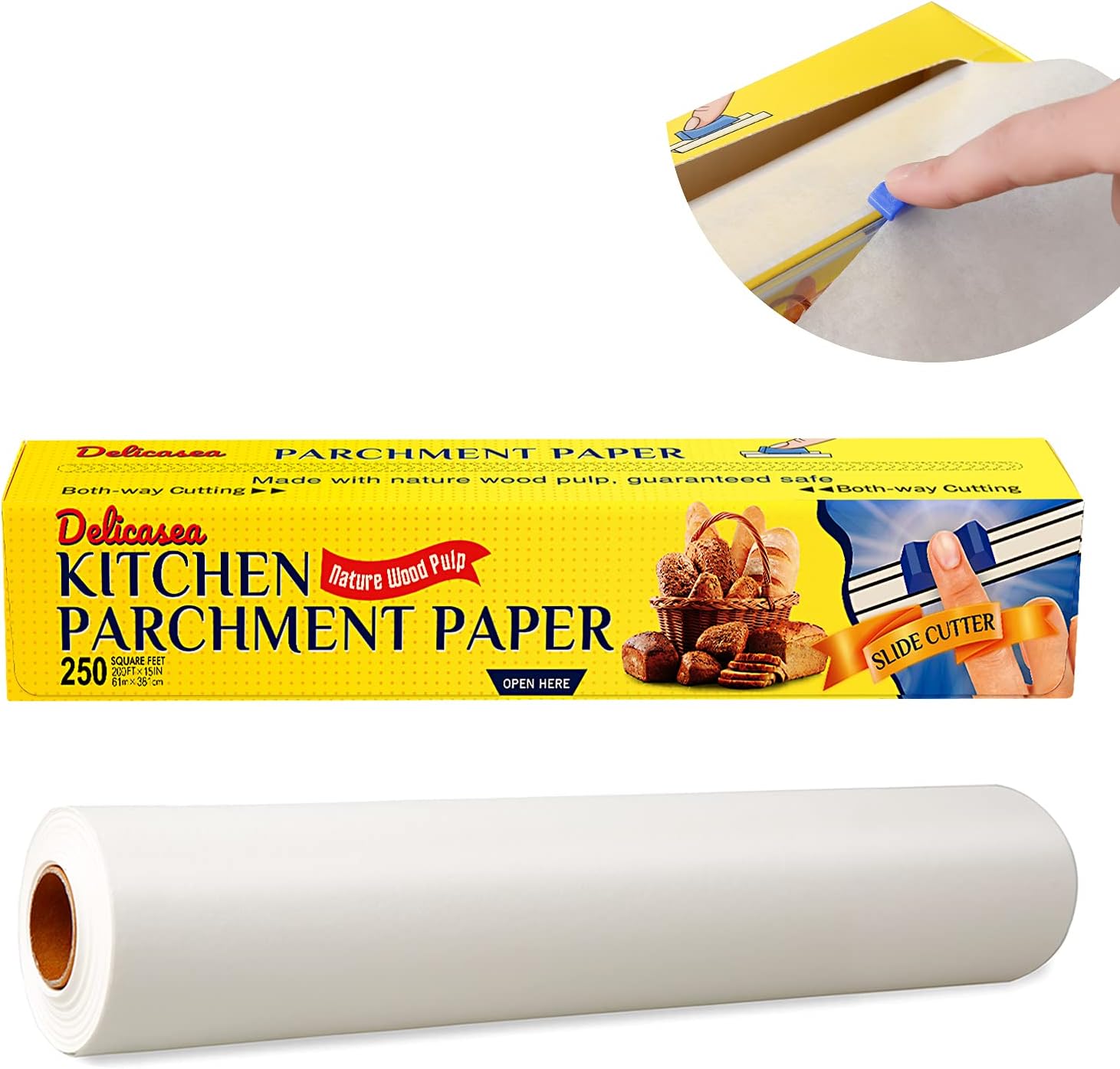 Using parchment paper for cooking can prevent food from sticking, spread, and char, making it so that the food can breathe. There's a reason why it's the perfect lining for a baking sheet. It serves as a buffer between your foot and the hot metal tray that cooks it from underneath. The Delicasea 250 square feet parchment paper uses a slide cutter to prevent people from cutting their fingers. This paper is also easy to cut smoothly.
Trash Bin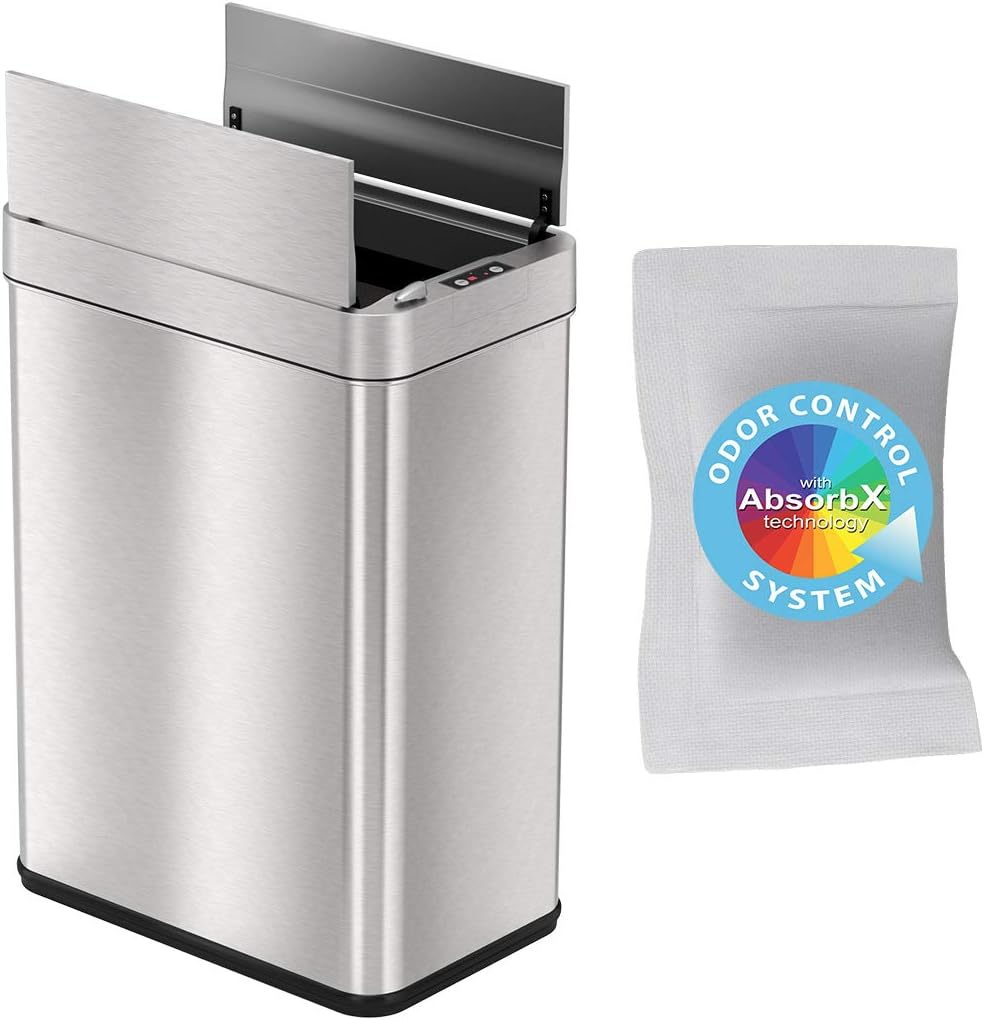 Even though a trash can might not be as exciting as, say, an air fryer or stand mixer, it's still an integral part of your kitchen. A garbage can's lid must be tight for food waste or other organic materials to be disposed of. There are many instances where lids crack, bend, or have holes in them. Furthermore, better-quality trash cans and lids are more likely to survive. Try iTouchless 13 Gallon Wings-Open Sensor Trash Can; just the motion of your hand opens the lids automatically. Clean-up is fast and easy with the two low clearance lids.
Dish Rank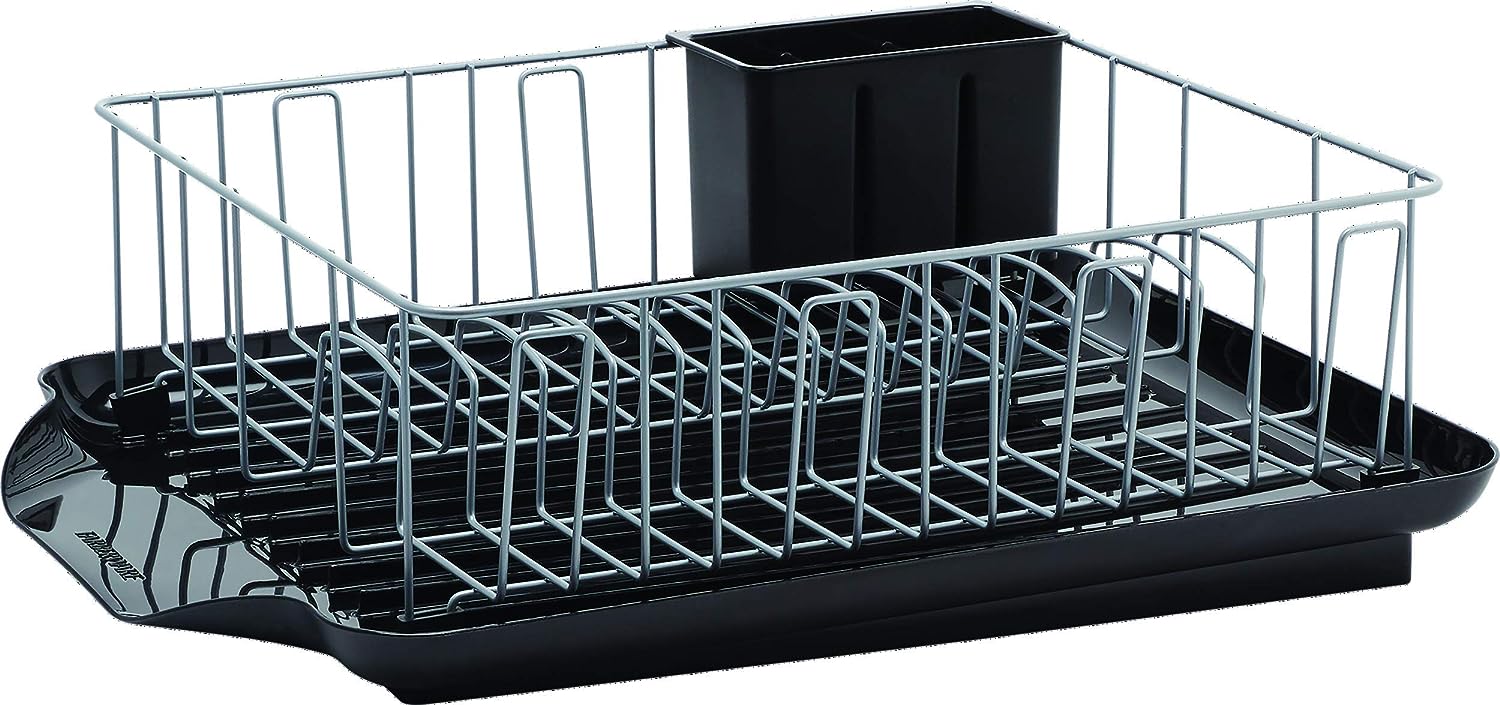 An automatic dish drying rack may not be the best kitchen appliance, but it is something that virtually all kitchens can use, even ones with dishwashers. While there are other options for people who frequently wash their hands, like drain boards and microfiber mats, a dish rack makes things easier, so more air flows and drainage occurs, ultimately speeding up drying times.
Farberware Classic 3-Piece Dish Rack offers durability, innovation, integrity, and value. The large capacity dish rack is ideal for storing cookware and dinnerware.
Eating Utensils
Dinnerware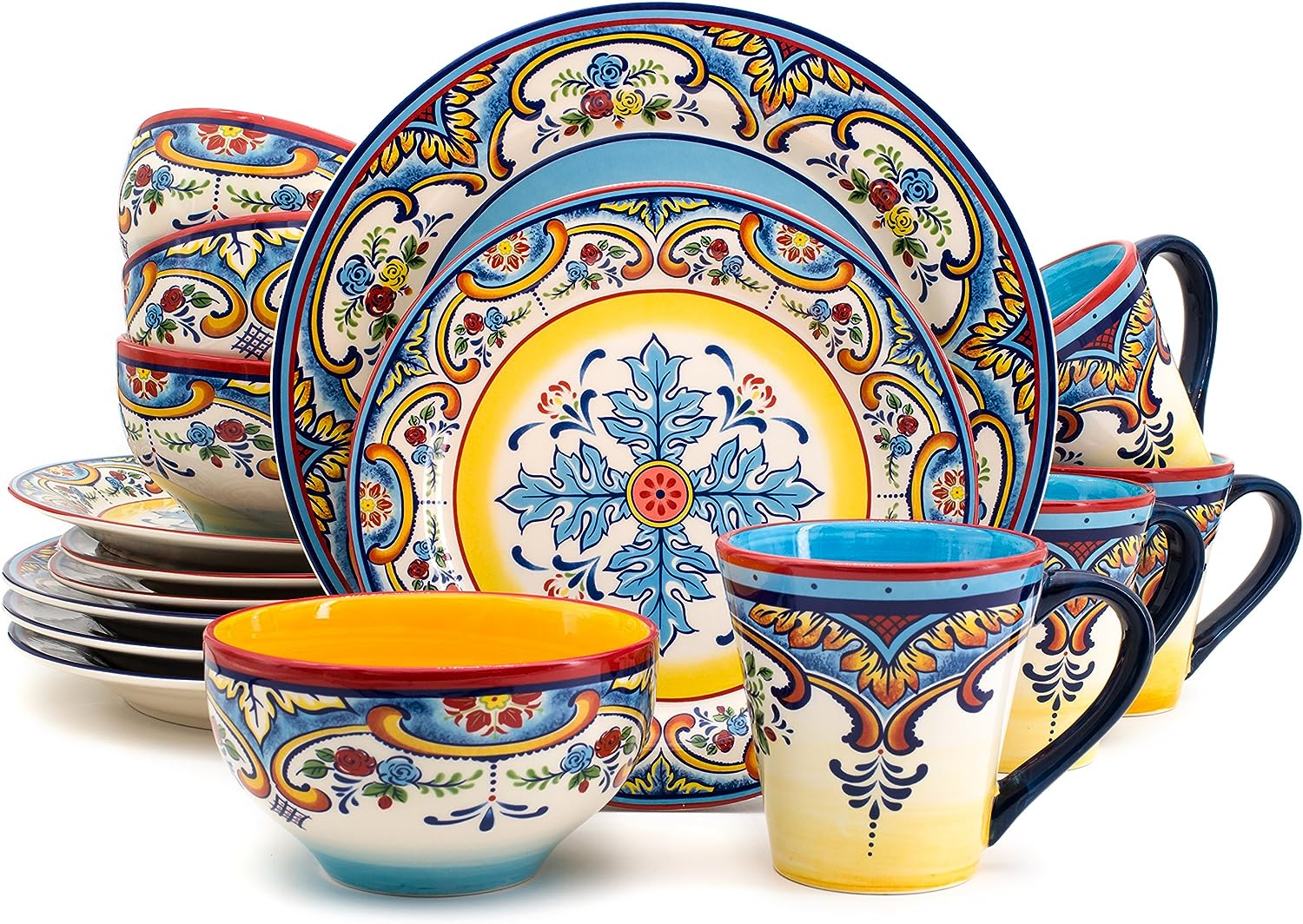 Having a set of matching plates and bowls shows that you're organized. Likewise, your dinnerware makes the difference between a classy affair and something that feels like a frat-thrown affair, regardless of whether you're hosting a massive holiday dinner or you impress a date.
If you need help choosing your perfect dinner, here are some suggestions: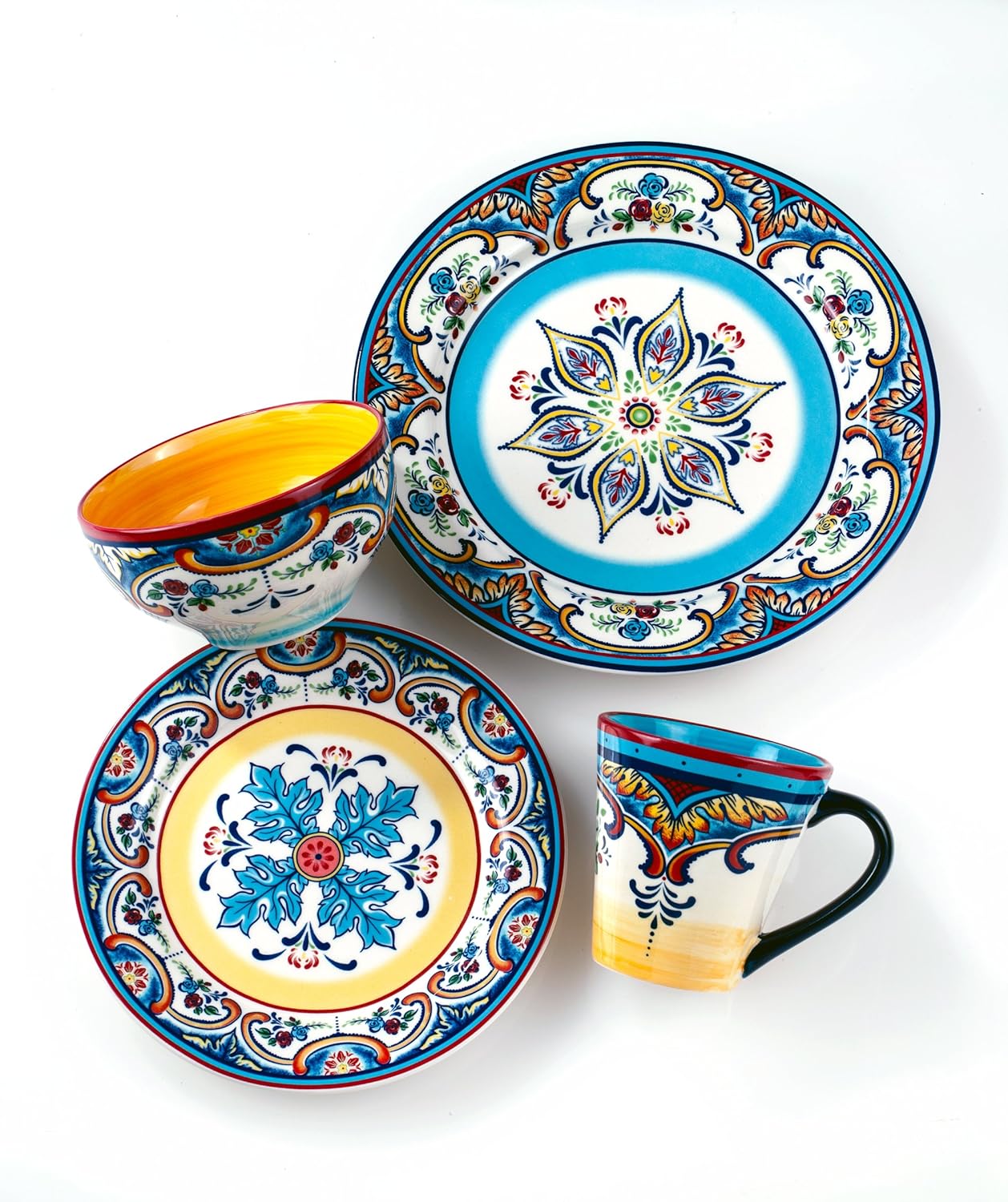 Euro Ceramica Zanzibar Collection 16 Piece Dinnerware Set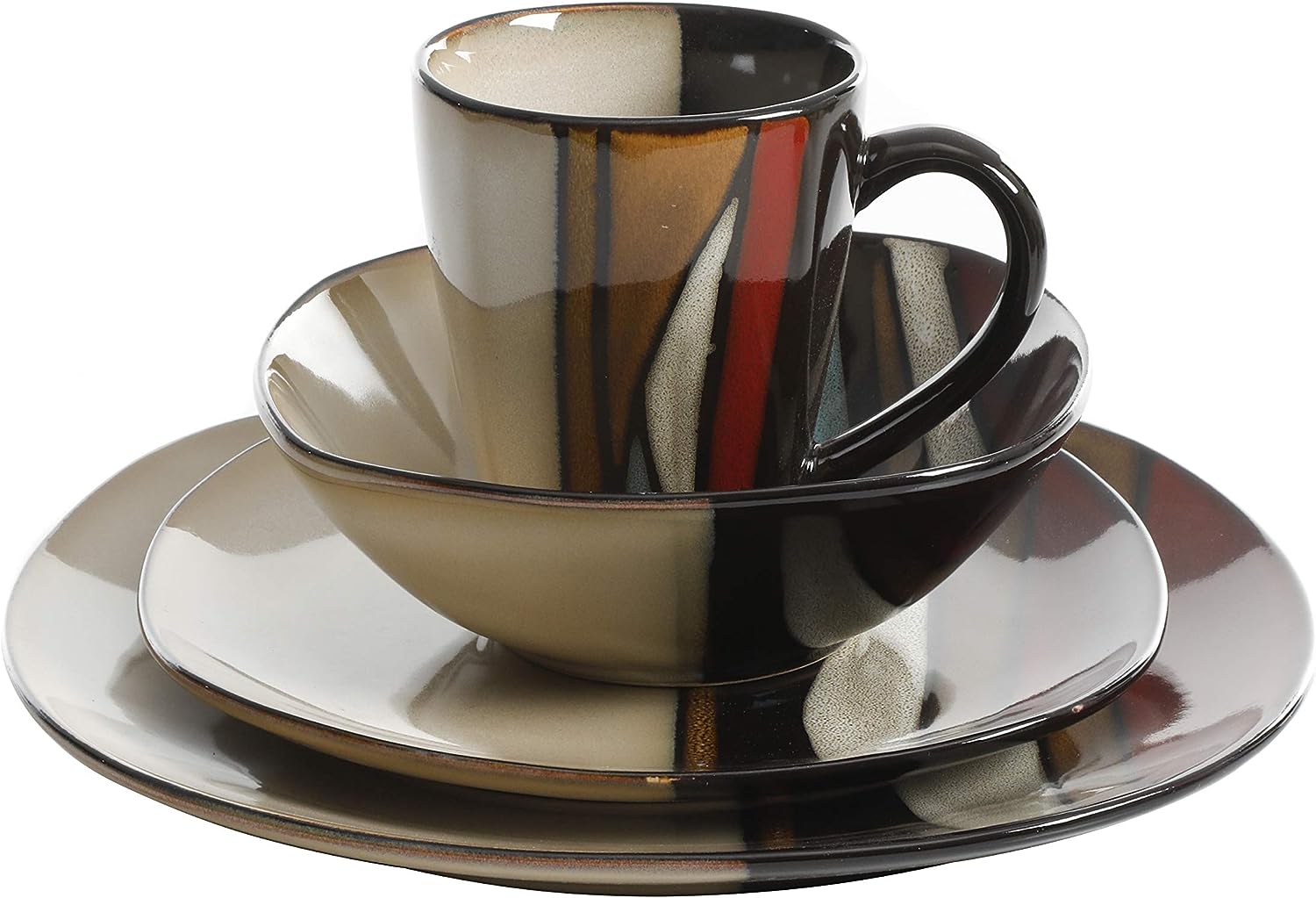 Gibson Elite Althea 16 Piece Reactive Glaze Dinnerware
Also, check the overview of Denby Dinnerware.
Coffee Mugs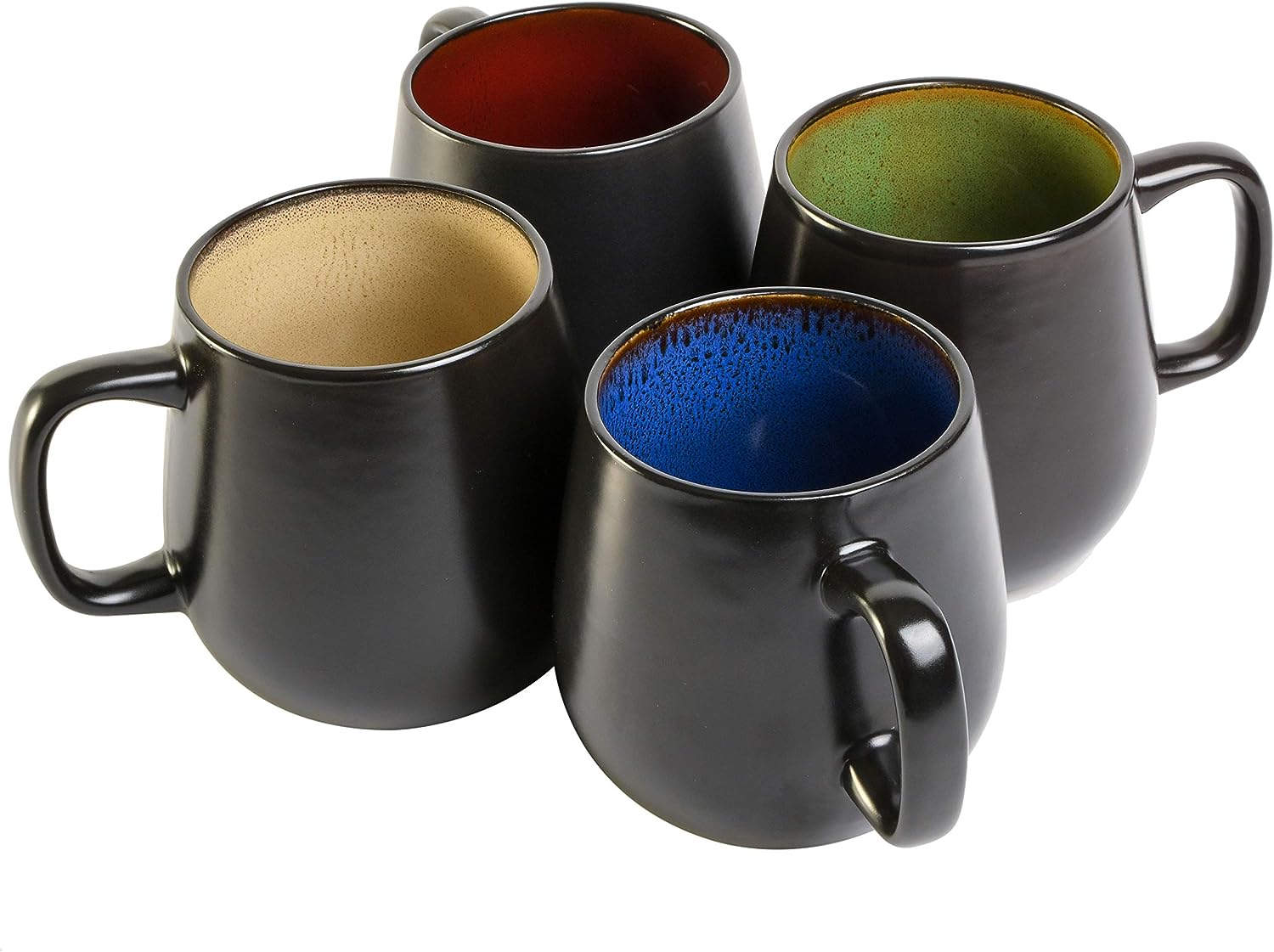 Drinking coffee is a haptic experience, meaning that a sense of touch plays an important role. A perfect coffee mug keeps your coffee warm and gives warmth to the hands of the drinker – but without burning.
Go for Gibson Elite Soho Cafe 21 Ounce Mug, Multicolor gives you durability and many features such as microwave and dishwasher safe.
Glasses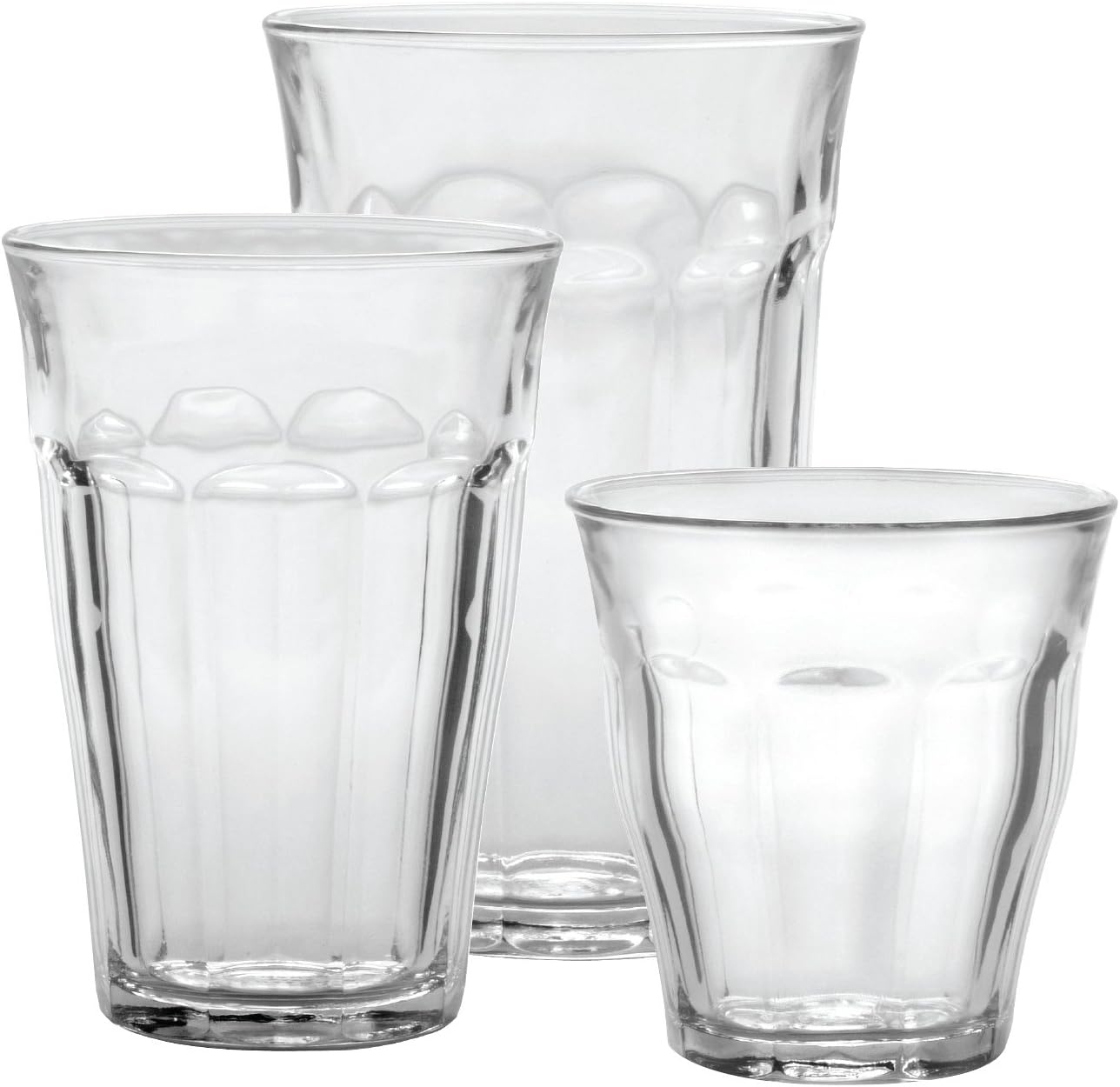 Various designs, materials, colors, and sizes are available for drinking glasses. Drinking glasses for your kitchen must reflect your style and feel comfortable in your hand. There are various shapes and textures in glass and plastic and a range of colors and patterns.
You can choose Duralex CC1/18 Made In France Picardie 18-Piece Clear Drinking Glasses. This glassware is very hygienic, not porous, and does not absorb liquids, colors, or flavors.
read my review on Nick and Nora glasses for your Cocktails.
I hope that you have found my Checklist of kitchen essentials for a new home useful.