Do you also love the taste of Chocolate and Coffee? If you enjoy Chocolate, then you should try the hearty Chocolate Mocha Cake. Coffee and Chocolate are the two main ingredients in Mocha Cake. Delicious mocha buttercream, layers of chocolate cake, and espresso cream make it super tasty.
My goal is to describe how to make Mocha cake and suggest some best pans you can use to make your baking experiences easier.
Chocolate Mocha Cake Recipe
INGREDIENTS
2 cups white sugar
2 cups all-purpose flour
Two eggs
⅔ cup unsweetened cocoa powder
½ cup vegetable oil
1 cup buttermilk
Two teaspoons baking soda
½ teaspoon Kosher salt/ or simple salt
One teaspoon baking powder
1 cup hot water
One tablespoon coffee powder
DIRECTIONS
Set the oven to 350 degrees. Prepare two 9-inch round cake pans by greasing and flouring them.
Add the flour, sugar, cocoa, oil, eggs, buttermilk, baking powder, soda, and salt to the bowl and mix well. Add instant coffee to a mixing bowl with hot water. Mix at medium speed for 2 minutes until smooth; batter will be thin. Prepare pans and pour the batter into them.
After baking for 30 to 35 minutes, a wooden pick inserted into the center should come out clean. Ten minutes after cooling in the pan, take it out of the pan and let it cool completely on racks.
Do coffee icing on a cooled cake. Melt some semisweet chocolate baking squares or chips in a double boiler after frosting.
Drizzle Chocolate around the top outer edge of the cake, letting it flow down and over the top. It makes the cake look and feels beautiful.
Pans for Chocolate Mocha Cake
Based on some research, I will provide you with a few options of pans that will help you make your Mocha Cake.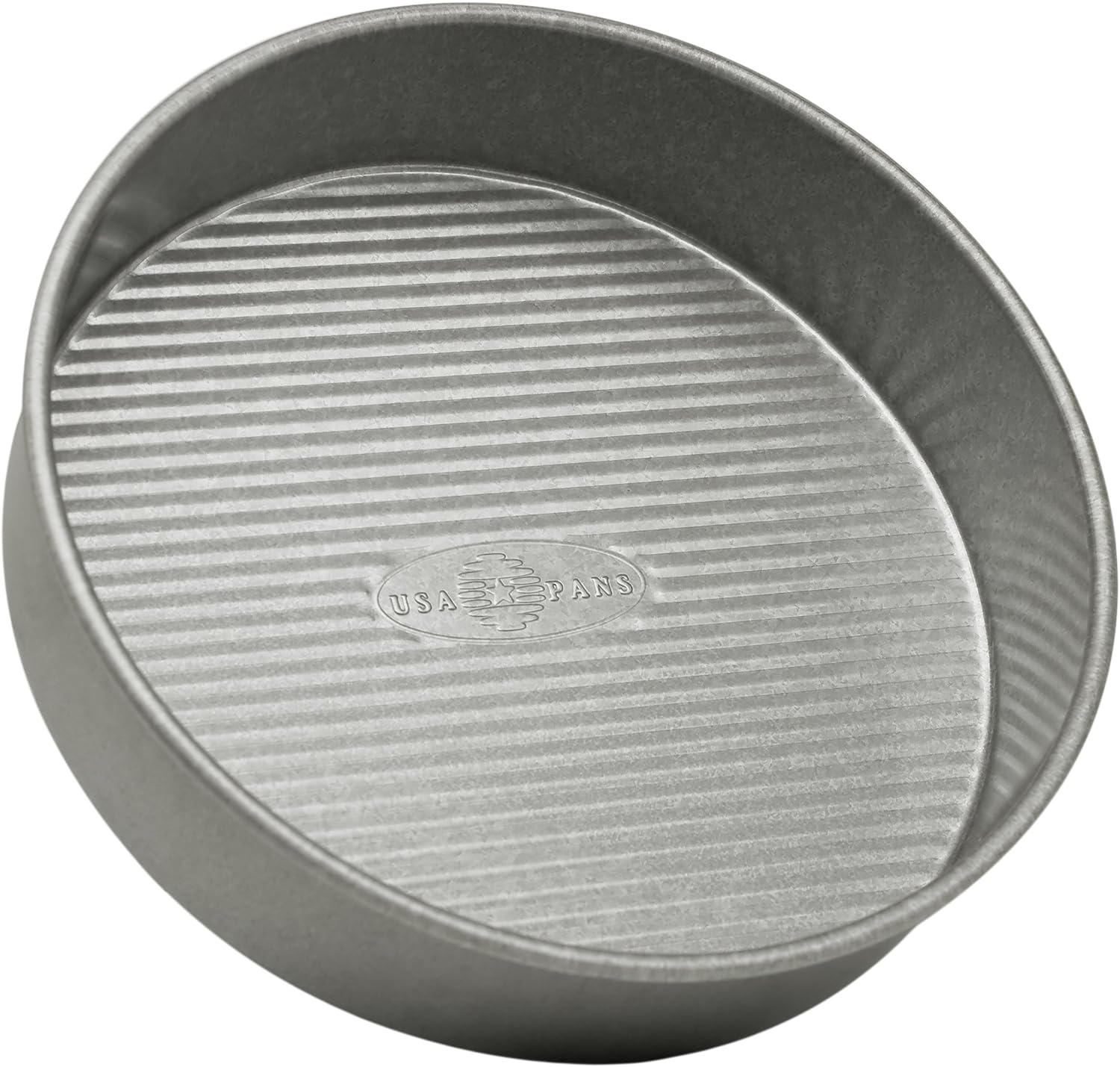 | Material | Carbon Steel |
| --- | --- |
| Brand | Tebery |
| Color | Black Round |
| Shape | 9.37 x 9.21 x 2.76 inches |
| Price | $14.95 |
Over the past 50 years, USA Pan has produced high-performing bakeware under the Bundy Family's ownership in Pittsburgh, Pennsylvania. The 9-Inch Cake Pan by USA Pan is the ideal choice for baking chocolate mocha cake. It is coated with a nonstick silicone patented by AMERICOAT, making it easy to remove the cake from the pan. Having a nonstick surface ensures quick and easy cleanup. Additionally, AMERICO Plus is PFOA, BPA, and PTFE free. Each USA Pan provides the same high-performance features that commercial bakers rely on, such as heavy-gauge steel construction, even heat distribution, and long-lasting service.
A unique fluted surface design helps facilitate air circulation and maximizes pan strength, thus preventing warping. The professional-level bakeware from USA Pan helps everyday homeowners create delicious baked goods. A limited lifetime warranty is provided with USA Pan bakeware, making it durable, reliable, and long-lasting.
PROS
Warranty for life
Easy-to-release fluted design
A nonstick surface
Cleans easily
Variety of shapes and sizes
A very durable product
CONS
Suitable for hand washing only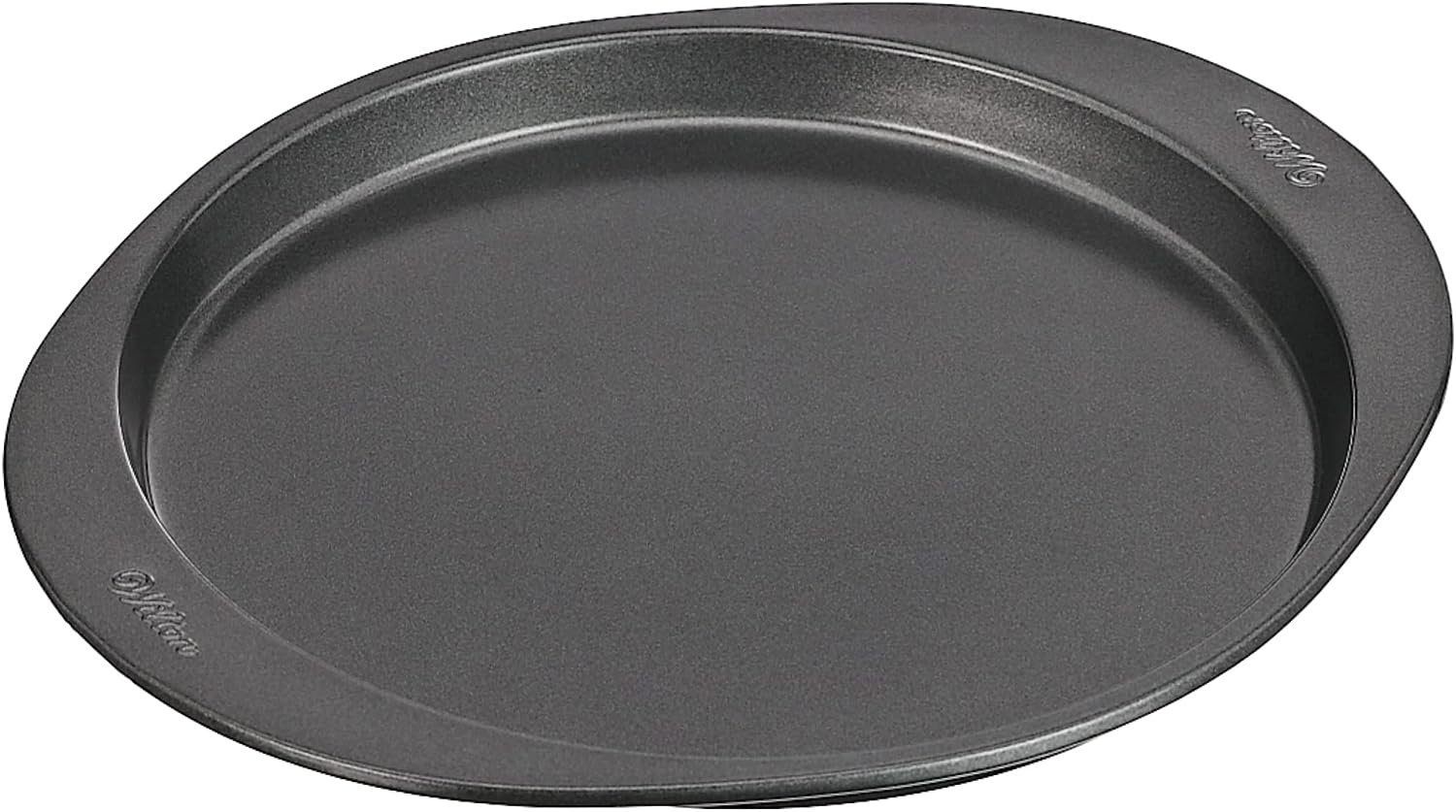 | Material | Carbon Steel |
| --- | --- |
| Brand | Ultra Cuisine |
| Shape | Round |
| Dimension | 8.39 x 8.39 x 2.13 inches |
| Price | $12.98 |
Whether you are a complete beginner, you can bake like a professional using these 8 inch- layer cake pans.
If you use a single box of cake mix, you will have enough batter to fill all four pans, creating four 8-inch layers that do not require cutting! Furthermore, it is also available in a 5-pan, 6-inch diameter set.
Like many baking trays for cake, this one is very affordable. Although this model is inexpensive, its quality is high. As each pan is constructed of heavy-duty nonstick aluminum, there are minimal chances of it sticking. In addition, you can dye each layer differently using food dye for an added effect. The best part is that this set can be washed in the dishwasher! Before and after each use, you should wash your pans in warm, soapy water to keep them in good condition.
PROS
Simple to use even for beginners
The price is very reasonable
Material made of nonstick aluminum
Suitable for dishwashers
There are four pieces in the set
CONS
In some cases, the layer may be too thin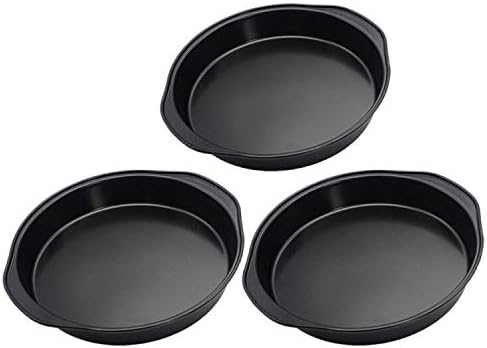 | Material | Cast Iron |
| --- | --- |
| Brand | Rock Tawa |
| Item Diameter | 11 Inches |
| Color | Black |
| Capacity | 3 Liters |
| Weight | 9.35 Pounds |
| Manufacturer | Shri Lakshmi Narasimhar Foundires Pvt. Ltd. |
| Product | Rock Tawa Pre- Seasoned Cast Iron Kadhai |
Enjoy homemade baked goods with this three-piece set of Tebery nonstick carbon-steel mocha cake pans.
Featuring heavy-gauge, carbon-steel construction, the bakeware will not warp and heat evenly throughout for beautifully browned results, with no hot spots to worry about.
The baking pan is easily transported into and out of the oven for easy handling and effortless baking with rounded handles.
The pan is oven safe up to 450 degrees F. Further. The nonstick coating means you can bake easily and clean up quickly afterwards.
PROS
The price is affordable
Three pieces are included
A nonstick surface
Heavy-gauge carbon steel construction
Spreads heat evenly
Handles are included
CONS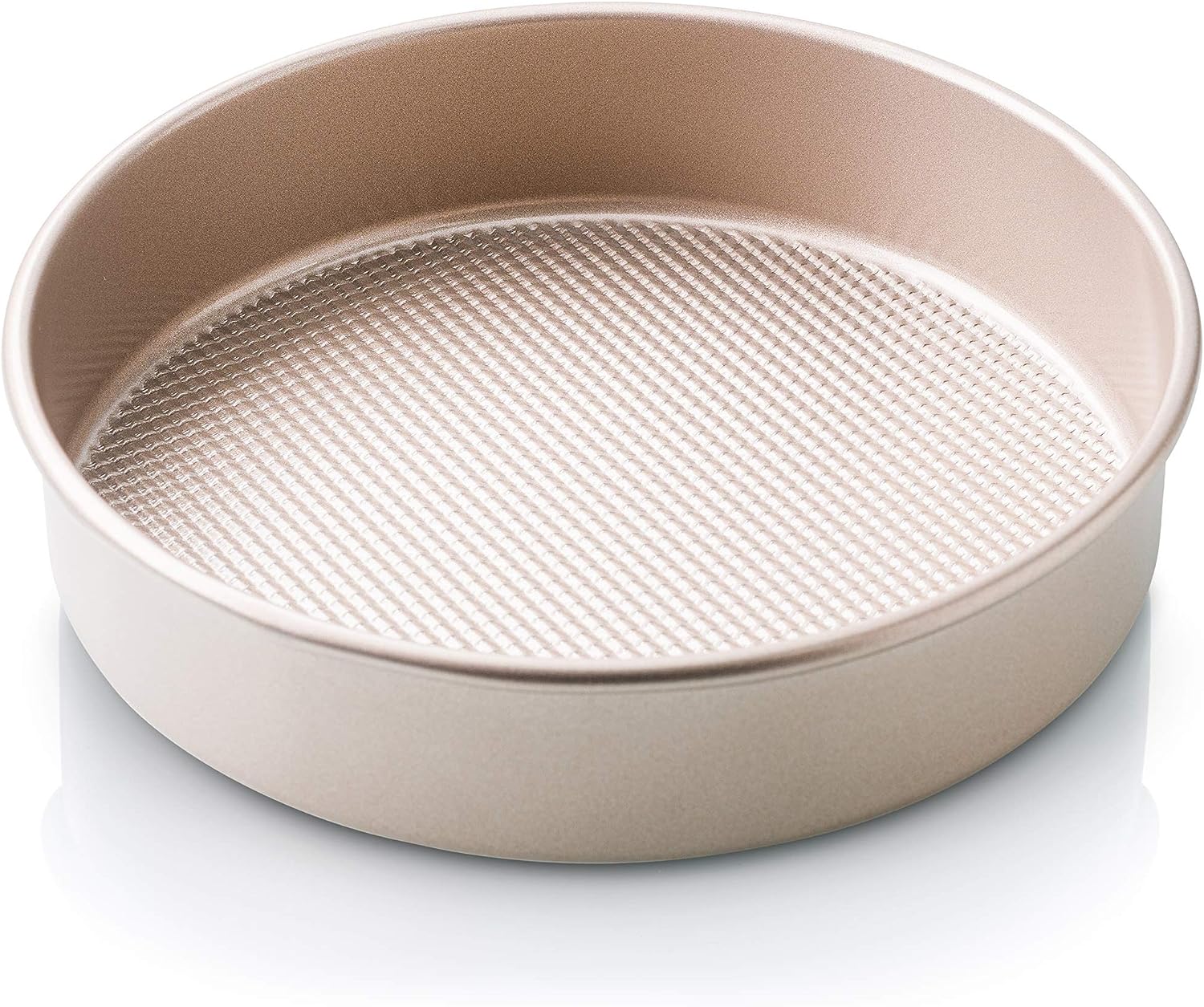 | Material | Cast Iron |
| --- | --- |
| Brand | Lodge |
| Item Diameter | 14 Inches |
| Color | Black |
| Capacity | 3 Liters |
| Weight | 11 Pounds |
| Manufacturer | Lodge Manufacturing Company |
| Product | Lodge Pro- logic Wok |
Ultra Cuisine nonstick round cake pans make it easy for you to create delicious cakes for your family and friends. It was designed by Ultra Cuisine to inspire you to bake like a pro for a lifetime for mocha cake. You can bake your cake evenly with the durable diamond-textured surface to ensure it never sinks in the middle. Cake pans feature food-safe nonstick coatings that resist rust and scratching. The round cake pan from Ultra Cuisine is free of toxic chemicals like PFOA and PTFE, making it safe to use for whole foods. With its nonstick coating, there is no need to oil or spray this baking pan before use. Because this cake pan is made of carbon steel and has a rolled edge design mocha cake, it will last you a very long time. The best nonstick methods for baking are to use butter/oil shortening or parchment paper. For the cake pan to last as long as possible, it should be hand washed and thoroughly dried. It will last for many years if you take proper care of it. This purchase includes a nonstick 8 inch round cake pan measuring 8.39 by 8.39 by 2.13 inches, along with a free recipe ebook.
PROS
Affordably priced
Heavy-duty aluminized steel construction
A highly durable material
A nonstick surface
Easily washable
CONS
You can check out some Springform pans in our carrot cake cheesecake post!
Suggestion
Everybody wants to try his experimentation mocha cake and flavors while baking at home. There is no occasion too special for this chocolate mocha cake. The mouthwatering taste of coffee and chocolate in the cake will make you drool. However, this does not imply that it is challenging to prepare. Baking pans come in a variety of options, helping you make your cake look like a professional. My personal choice is the Wilton Easy Layers Round Layer Cake Pans since it is suitable for beginners and professionals.
Here are a few of the pans I provided. Thanks for reading my article. I hope it's helpful to you.
Show your magic on your cake by choosing your favorite pan!