When it comes to maintaining a healthy diet, grocery shopping plays a crucial role. Walmart, as one of the largest retail chains, offers a wide range of options for nutritious and wholesome food items. In this blog post, we will explore the eight best healthy grocery items to buy at Walmart. These items have been selected based on their nutritional value, including factors such as high protein content, whole grains, healthy fats, and minimal additives. By incorporating these grocery items into your shopping list, you can make informed choices and support your journey towards a healthier lifestyle.
Top Healthy Grocery Items to Buy at Walmart
Maintaining a healthy diet doesn't have to be a daunting task, especially when you have access to a store like Walmart that offers a diverse range of wholesome grocery options. In this article, we'll delve into the top 8 healthy grocery items you can find at Walmart to nourish your body and support your well-being.
Fresh Fruits and Vegetables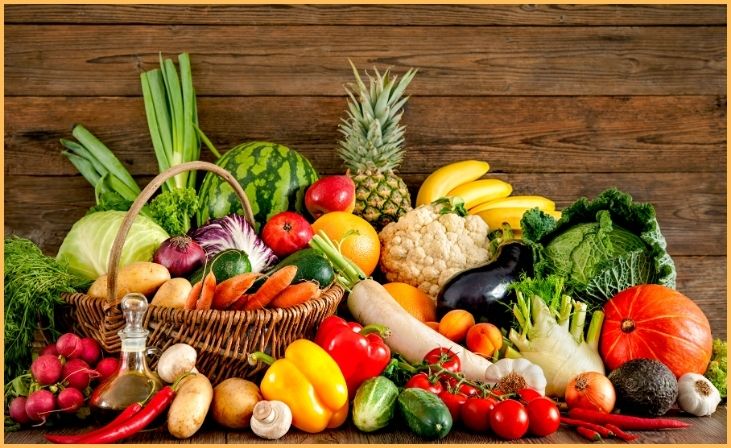 Walmart's extensive fresh produce section is a treasure trove of healthful options, offering an impressive assortment of fruits and vegetables. Rich in essential vitamins, minerals, and antioxidants, these natural wonders are vital for promoting overall well-being. By embracing a colorful palette in your diet, you not only enhance the visual appeal of your meals but also guarantee a broad spectrum of nutrients.
From vibrant berries packed with antioxidants to leafy greens teeming with vitamins, Walmart's fresh produce selection provides an easy and accessible way to nourish your body with the diverse nutrients it craves. Make your shopping cart a canvas of health, and let the abundance of fresh produce at Walmart be the foundation of your nutritious and delicious meals.
Quick link: What is a Flapjack: How Healthy it is?
Whole Grains

Elevating your nutritional game at Walmart is a breeze with an array of whole grain choices like brown rice, quinoa, whole wheat pasta, and whole-grain bread. Opting for these whole grains over refined counterparts is a wise dietary move. Packed with fiber, these grains support digestive health and contribute to stable blood sugar levels.
Beyond their nutritional benefits, the fiber content in whole grains ensures a sustained release of energy, promoting a feeling of fullness and satisfaction for extended durations. Walmart's selection makes incorporating these wholesome options into your diet convenient, allowing you to embrace the health advantages of whole grains with every meal.
Lean Proteins
Walmart's diverse selection makes embracing a protein-packed diet a breeze. From skinless poultry to lean cuts of meat and a variety of seafood, you can find an array of lean protein sources that are not only delicious but also essential for muscle repair, growth, and overall health. Opting for these options ensures a lower intake of saturated fats while providing the necessary amino acids crucial for various bodily functions.
Whether you're grilling up a savory chicken dish or enjoying a nutritious seafood feast, Walmart's offerings make it easy to incorporate lean proteins into your meals, supporting your journey toward a well-rounded and healthy diet.
Greek Yogurt
Walmart is a treasure trove for Greek yogurt enthusiasts, offering a variety of options with creamy textures and impressive nutritional profiles. Renowned for its high protein content and probiotic goodness, Greek yogurt serves not only as a delicious snack but also as a boon for gut health. The probiotics found in Greek yogurt play a crucial role in maintaining a healthy balance of gut bacteria, facilitating digestion, and bolstering the immune system.
For optimal benefits, opt for plain varieties without added sugars, allowing you to relish the full spectrum of nutritional advantages while indulging in the delightful world of Greek yogurt available at Walmart.
Nuts and Seeds
Walmart presents a cornucopia of nutritional goodness with its assortment of nuts and seeds, including almonds, walnuts, chia seeds, and flaxseeds. These tiny marvels pack a powerful punch, delivering a satisfying crunch to your meals and snacks while providing an abundance of health benefits. Laden with healthy fats, protein, and essential nutrients such as omega-3 fatty acids, these small packages contribute to overall well-being.
Whether you choose to sprinkle them on yogurt, salads, or relish them as a standalone snack, Walmart's diverse selection ensures you have access to a wide range of options to elevate both the flavor and nutritional value of your culinary endeavors.
Healthy Cooking Oils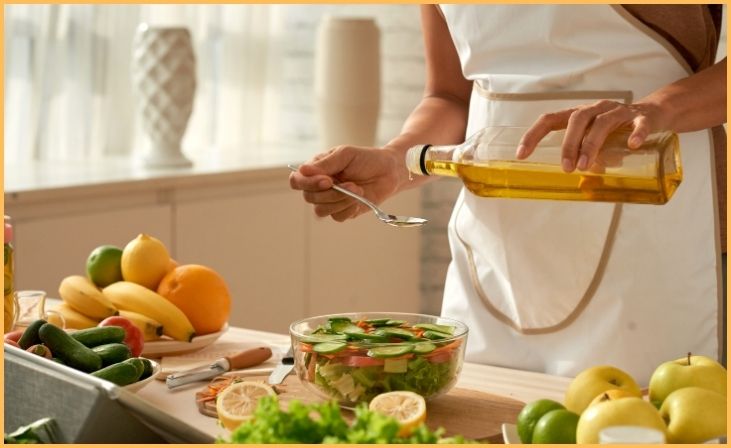 Walmart offers a selection of cooking oils that can positively influence the overall health impact of your diet. Among these options are heart-healthy choices like olive oil and avocado oil. These oils boast a richness in monounsaturated fats, known for their cardiovascular benefits. Versatile in their applications, they can be utilized for sautéing, roasting, and dressing your dishes, imparting both a delightful flavor and a nutritious touch to your culinary creations.
With these health-conscious oil choices available at Walmart, you can effortlessly incorporate them into your cooking routine for a tasty and heart-healthy dining experience.
Frozen Fruits and Vegetables
Frozen fruits and vegetables, available at Walmart, are a nutritional powerhouse that shouldn't be underestimated. These frozen options are often harvested and frozen at their peak freshness, locking in their essential vitamins and minerals. Walmart's diverse selection of frozen produce allows you to conveniently incorporate them into your diet throughout the year, even when certain fruits and vegetables are out of season.
Whether blended into smoothies or added to stir-fries, these frozen gems retain their nutritional value, offering a convenient and delicious way to enjoy the goodness of produce. Explore the frozen aisle at Walmart to discover an array of options that make maintaining a balanced and nutrient-rich diet accessible and enjoyable.
Also read: How to tell if Salmon is Bad: Eat a healthy Meal!
Canned Beans and Legumes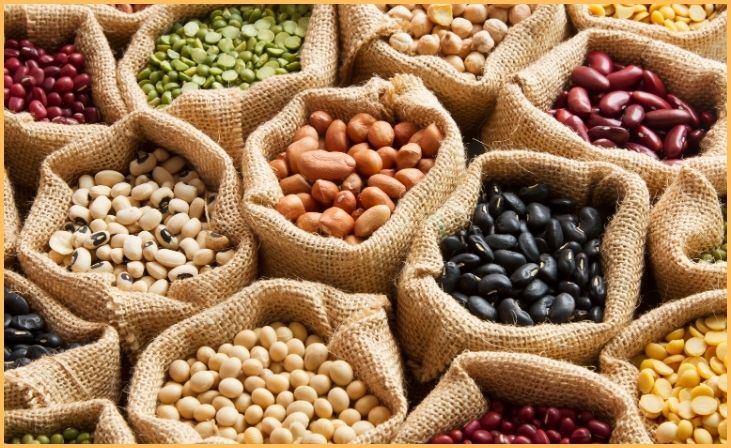 Walmart's selection of canned beans, lentils, and chickpeas is a treasure trove for those embracing a plant-based diet. These canned legumes are not only convenient but also pack a powerful punch of protein and fiber, essential components for achieving satiety and promoting digestive health. Whether tossed into salads, stirred into soups, or incorporated into a variety of dishes, Walmart's canned beans offer a versatile and nutritious option.
This accessible source of plant-based protein ensures that you can easily maintain a well-rounded and satisfying diet, all while enjoying the convenience of these pantry staples from Walmart's shelves.
Shopping for healthy groceries at Walmart doesn't have to be a challenge. With the abundance of options available, you can easily fill your cart with nutrient-rich foods that nourish your body and support your overall well-being. Remember to focus on fresh fruits and vegetables, whole grains, lean proteins, dairy options like Greek yogurt, nuts and seeds, healthy cooking oils, frozen produce, and canned beans. By making these choices, you're taking positive steps towards a healthier lifestyle.
Final Words
Navigating the aisles of Walmart with a focus on health doesn't mean sacrificing flavor or variety. By choosing wisely among the diverse selections, you can fill your cart with nutritious options that contribute to your overall well-being. From fresh fruits and vegetables to pantry staples rich in nutrients, Walmart offers a range of choices to support a healthy lifestyle. Remember to combine your grocery haul with a well-balanced diet and regular physical activity for a holistic approach to wellness.
FAQs
Yes, Walmart typically carries a variety of organic products, including fresh produce, dairy, snacks, and pantry staples. Look for the "organic" label on packaging or check the organic section in-store.
Walmart offers a wide selection of gluten-free products, including gluten-free flours, pasta, snacks, and baked goods. Look for the gluten-free label or explore the store's dedicated gluten-free section.
Opt for snacks like fresh fruits, vegetables, nuts, and seeds. Additionally, explore the health food aisle for options like whole-grain crackers, yogurt, and low-sugar granola bars.
Yes, Walmart has an expanding range of plant-based and vegan products. Look for plant-based meat alternatives, dairy-free milk, tofu, and a variety of plant-based snacks in both the fresh and packaged sections.