Americans have a penchant for delicious snacks, but it's important to be mindful of the choices we make when it comes to our favorite treats. While indulging occasionally is perfectly fine, some snacks can be quite fattening and contribute to unhealthy eating habits. In this article, we'll explore five popular American snacks that might be tempting but should be enjoyed in moderation due to their calorie content and unhealthy ingredients.
Snacking is an integral part of American culture, providing comfort and satisfaction during various activities. However, many snacks are loaded with calories, unhealthy fats, and added sugars that can contribute to weight gain and other health issues. Let's delve into the details of five popular American snacks that you might want to enjoy in moderation.
Fattening American Snacks
Indulge in the decadence of Fattening American Snacks – a delicious journey through iconic treats that promise to satisfy every craving. From rich confections to savory delights, explore the guilty pleasures that define American snacking culture.
Potato Chips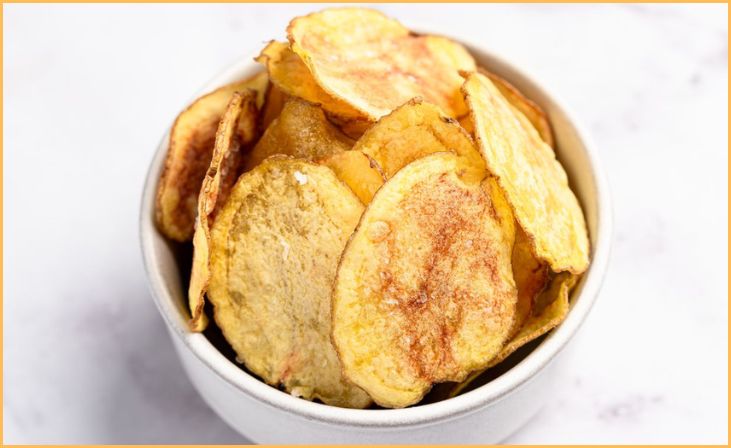 Potato chips, a quintessential American snack, are thin slices of potato that undergo a delightful transformation through frying or baking. This crunchy delight is a testament to simplicity meeting perfection, with a satisfying texture that combines a crispy exterior and a melt-in-your-mouth quality. Seasoned with a variety of flavors, from classic salt to more adventurous choices like barbecue or sour cream and onion, potato chips offer a symphony of taste in every bite. Whether enjoyed as a standalone treat or paired with dips, these thin slices of goodness have become an iconic snack, creating a symphony of textures and tastes that have made their way into the hearts (and snack bowls) of people around the world.
For More- Red Velvet Cheesecake Cupcakes: A dessert for every occasion
Cheese Puffs/Cheetos
Cheese Puffs, famously exemplified by the iconic Cheetos, are a snack-time sensation renowned for their irresistibly cheesy flavor and unique texture. These puffed cornmeal or rice snacks are seasoned with a bold cheese coating, creating a satisfying crunch that melts in the mouth. The bright orange hue and distinctive shape make Cheese Puffs instantly recognizable.
Whether licked clean or savored slowly, the addictive combination of cheesy goodness and an airy crunch has secured their place as a beloved and indulgent snack. Perfect for satisfying cheesy cravings, these puffy delights have become a classic snack choice, leaving fingers coated with flavor and snack enthusiasts reaching for more.
Cookies
Cookies, delightful morsels of baked goodness, come in a myriad of flavors, shapes, and textures, making them a universally loved treat. From classic chocolate chip to snickerdoodle or oatmeal raisin, cookies offer a sweet escape with every bite. Their versatility allows for endless variations, featuring gooey centers, crispy edges, and an array of add-ins like nuts, dried fruits, or candies.
Whether enjoyed fresh from the oven with a glass of milk or as a portable snack on-the-go, cookies hold a special place in the hearts of dessert enthusiasts. As comforting as they are diverse, cookies represent a timeless indulgence that transforms any moment into a sweet celebration.
Ice Cream
Ice cream, a timeless frozen delight, is the epitome of sweet indulgence. This creamy treat, with its velvety texture and delectable flavors, transcends generations. Whether in a classic cone, a cup, or sandwiched between cookies, ice cream caters to diverse cravings. From traditional vanilla and chocolate to innovative flavors like salted caramel or cookie dough, each scoop is a journey through a symphony of tastes.
Its ability to evoke nostalgia, celebrate milestones, and offer comfort in every spoonful has solidified ice cream's place as a beloved dessert. Whether enjoyed on a sunny day or during a cozy winter night, ice cream transforms ordinary moments into sweet, memorable experiences, making it a perennial favorite among dessert enthusiasts worldwide.
Candy Bars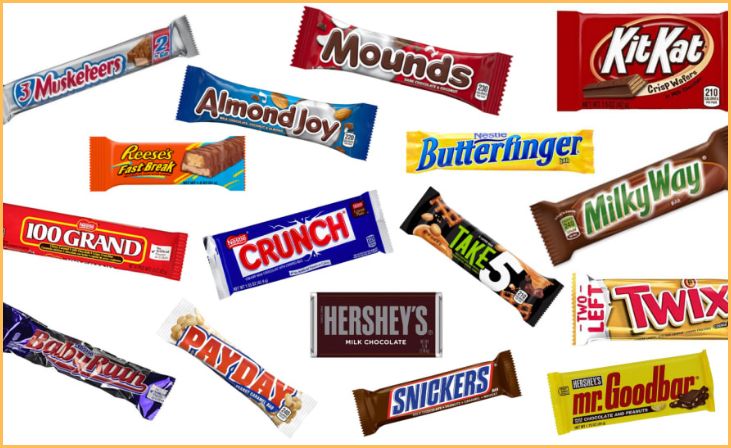 Candy bars, a confectionery classic, are a symphony of sweetness and indulgence wrapped in colorful packaging. These portable treats offer a rich blend of textures, from the smoothness of chocolate to the crunch of nuts or the chewiness of caramel. Iconic choices like Snickers, Kit Kat, or Milky Way have become household names, each boasting a unique combination of flavors.
Whether enjoyed as a quick pick-me-up, a reward, or a nostalgic trip down memory lane, candy bars cater to diverse cravings and offer a convenient burst of sweetness. From the checkout line to vending machines, these delightful confections continue to be a go-to for those seeking a quick and satisfying sugar fix.
Also Read- 9 Delicious Ways to Elevate Your Baked Potato
Conclusion
In concluding our exploration of "5 Fattening American Snacks: Delicious Temptations to Be Cautious About," it's clear that these indulgent treats offer a symphony of flavors that captivate the taste buds. However, as with any delightful temptation, moderation is key. While savoring these iconic snacks, it's essential to be mindful of their calorie content and potential impact on overall health. Balancing enjoyment with conscientious choices ensures that these treats remain a pleasurable part of life without compromising well-being. As we navigate the delicious landscape of American snacks, let's savor these delights responsibly and celebrate the joy they bring to our taste buds.
FAQs
Yes, in moderation. While these snacks are delicious, it's crucial to balance them with a variety of nutrient-dense foods for a well-rounded diet.
Absolutely. Consider opting for healthier snack alternatives like air-popped popcorn, fruit slices, or yogurt with fresh berries for a satisfying yet nutritious treat.
Enjoy these snacks consciously by savoring each bite, choosing smaller portions, and being aware of your body's hunger and fullness cues.