Spices are the hidden treasures of the culinary world, capable of transforming ordinary dishes into extraordinary creations. The choices can be overwhelming, but with guidance from seasoned chefs, you can curate a selection of essential spices that will elevate your home cooking to new heights. In this insightful guide, we delve into the recommendations of culinary experts, revealing the top ten spices that every home cook should have in their arsenal.
These essential spices, carefully chosen by chefs, bring a spectrum of flavors, from warmth and depth to vibrant piquancy. They are versatile ingredients that enhance a variety of dishes, spanning cuisines and cooking techniques. Whether you're a novice cook or a seasoned pro, having these spices at your fingertips allows you to infuse your recipes with complexity and depth, ensuring that every meal you prepare is a delightful adventure for the palate.
Our Best Spices Every Home Cook Needs
Spices are the secret weapons in a chef's arsenal, capable of transforming simple ingredients into extraordinary dishes. Whether you're a seasoned home cook or just starting your culinary journey, having a collection of essential spices at your fingertips can make all the difference. In this article, we'll delve into the top 10 spices that professional chefs recommend for every home cook. From enhancing flavors to creating depth, these spices are the building blocks of exceptional cuisine.
Spices are the artistry of cooking, allowing home cooks to paint flavors across their culinary canvas. From simple salts to complex blends, spices have the power to turn a dish from ordinary to extraordinary, awakening the taste buds and invoking nostalgia.
Salt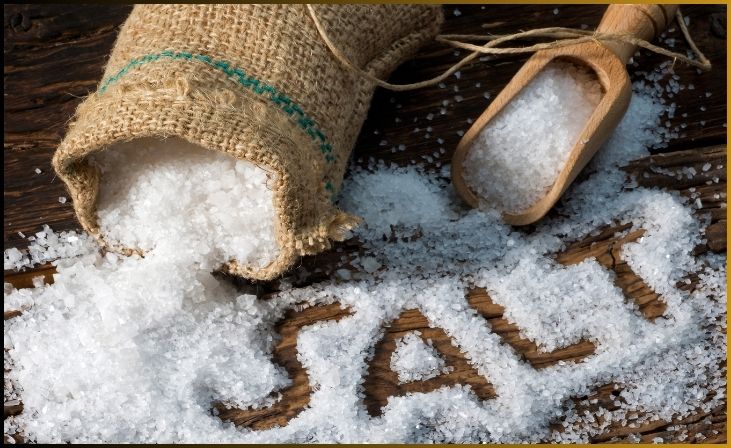 In the realm of seasoning, salt reigns supreme as the cornerstone, elevating natural flavors to harmonious heights. Its role is indispensable, acting as a culinary maestro that orchestrates a symphony of taste. From a mere pinch in your pasta water, which enhances the texture and flavor of the noodles, to the final delicate sprinkle on a sizzling steak, salt is a non-negotiable and transformative spice found in every kitchen.
Salt doesn't just add saltiness; it's a catalyst that coaxes out the inherent savory goodness in foods. It balances and enhances sweet, sour, and bitter notes, rendering dishes more complex and vibrant. A sprinkle of salt can revive tired ingredients, elevate simple meals, and bring depth to the most elaborate recipes. In the hands of a skilled cook, it's the secret ingredient that makes flavors sing and dance on the palate, making it an essential and cherished component in the world of seasonings.
Black Pepper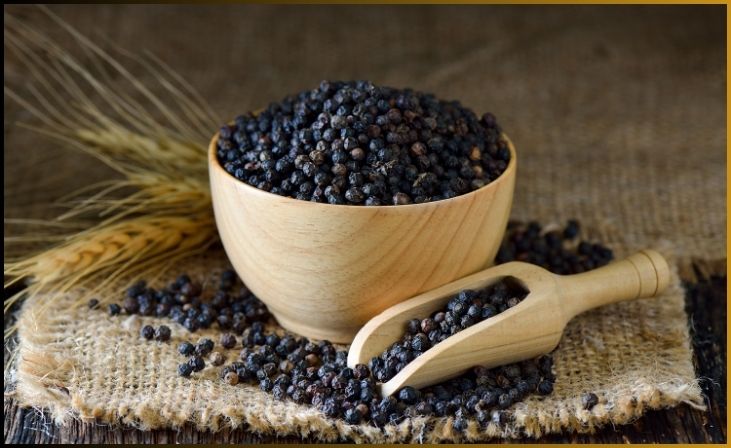 Black pepper, often the unsung hero of the spice rack, wields remarkable culinary influence. It introduces a subtle touch of heat and a layer of depth to dishes, making it an indispensable spice in kitchens worldwide. Whether you choose to freshly crack peppercorns or opt for the convenience of ground pepper, its versatility knows no bounds, seamlessly enhancing an array of cuisines.
The charm of black pepper lies in its ability to harmonize with various flavors. It not only adds a gentle warmth but also heightens the overall taste profile of dishes. From soups and stews to pasta and grilled meats, black pepper's presence is often subtle but essential. Its role extends beyond mere spiciness; it contributes a nuanced complexity, turning ordinary recipes into extraordinary culinary experiences. With black pepper in your culinary arsenal, you have a reliable ally that can elevate and enrich the flavors of your creations, ensuring that every dish is seasoned to perfection.
Quick Link: 7 Best Olive Oils for Cooking: A Flavorful Guide
Garlic Powder
Garlic lovers, rejoice, for garlic powder is your trusted companion, offering both convenience and unadulterated flavor. It's the answer to your culinary desires when time or practicality doesn't permit the chopping of fresh garlic. This versatile spice is a go-to choice for an array of culinary applications, particularly in dishes where using fresh garlic may be impractical.
Garlic powder boasts a concentrated garlic essence that imparts a robust and unmistakable flavor. It's a valuable addition to marinades, effortlessly infusing meats and vegetables with that beloved garlic goodness. In dressings, it provides a quick and reliable means to achieve a garlicky zing without the fuss of mincing. Furthermore, in recipes where a fine, uniform distribution of garlic flavor is key, garlic powder steps in, ensuring an even distribution of its rich, aromatic essence. It's a time-saving and dependable spice that allows garlic enthusiasts to savor their favorite flavor without the hassle of peeling, chopping, and mincing cloves.
Onion Powder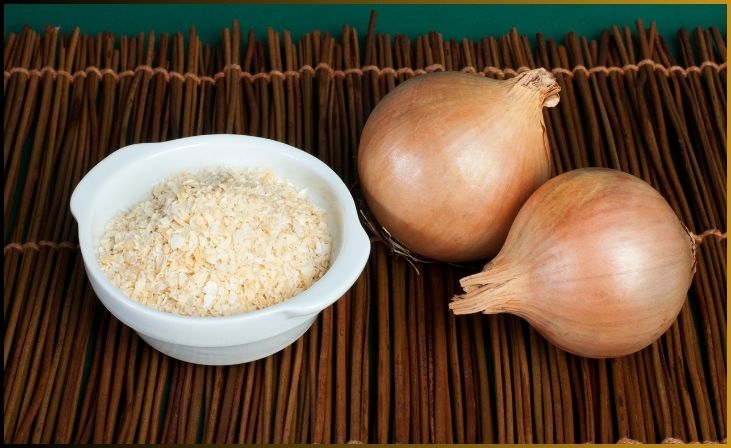 Onion powder, with its subtle and versatile nature, offers a delicate means to introduce both sweet and savory undertones to your dishes. It excels in recipes where the essence of onion is desired without the added texture. This fine spice serves as the perfect solution for imparting a hint of onion's character.
With onion powder, you can effortlessly enhance the depth of your recipes, infusing them with an alluring aroma and gentle flavor. It's a go-to choice for dishes that benefit from the presence of onion without the accompanying crunch or texture. Whether it's in soups, sauces, or dry rubs, onion powder acts as a harmonizing agent, creating a balance of flavors and transforming ordinary meals into extraordinary culinary experiences. Its versatility and subtlety make it an invaluable addition to your spice collection, ensuring that you can achieve nuanced layers of taste in a wide range of recipes.
Paprika
Paprika, the red jewel of the spice world, is renowned for its ability to infuse dishes with vibrancy and a subtle hint of smokiness. Its versatility knows no bounds, and its influence transcends culinary borders. From Hungarian stews where it's a signature ingredient to deviled eggs, paprika's enchanting touch can be found in various cuisines.
This spice, made from dried and ground bell peppers or chili peppers, contributes a warm, earthy flavor and a vibrant red hue to dishes. Its smoky undertones add depth and character to a wide array of recipes, elevating the taste profile. Paprika is a favorite choice for seasoning and garnishing, whether sprinkled on roasted vegetables, incorporated into rubs for meats, or used as a finishing touch for soups and stews. Its versatility makes it an essential addition to your spice collection, enabling you to explore diverse flavor dimensions and brighten your culinary creations with its rich and aromatic charm.
Cumin
Cumin, the spice of warmth, imparts a distinctive earthy and subtly nutty flavor to a wide spectrum of dishes. Its presence in the culinary world is undeniable, as it plays a pivotal role in numerous global cuisines, from the bold and vibrant flavors of Mexican cuisine to the rich and aromatic tapestry of Indian cooking.
Cumin's aromatic and slightly nutty essence elevates dishes, adding a layer of depth and complexity to the overall taste profile. This spice is a key player in seasoning and is often found in spice blends, such as garam masala in Indian cuisine or chili powder in Mexican fare. Cumin's versatility spans appetizers, entrees, and even beverages, where it's used to create unique and memorable flavors. Whether you're enhancing the flavors of a curry or giving a pot of chili its signature warmth, cumin is the indispensable spice that brings comfort and a touch of the exotic to your kitchen.
Oregano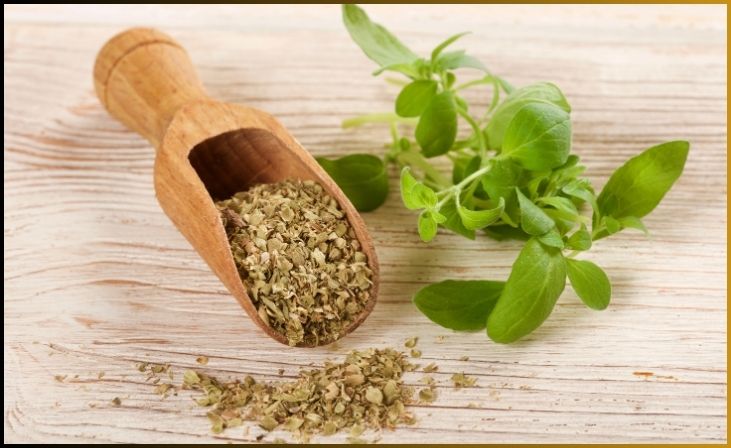 Oregano, the quintessential essence of the Mediterranean, carries with it the aromatic and flavorful soul of the region. Its distinctive herbal fragrance and taste are a testament to its essential role in the culinary traditions of the Mediterranean. Oregano is an absolute must-have for Italian and Greek cuisines, where it's cherished as a foundational spice.
This herb effortlessly infuses dishes with its robust and aromatic character, imparting a burst of freshness that echoes the Mediterranean landscape. Its aromatic profile complements tomato-based sauces, pasta dishes, and pizzas, enhancing their flavors with a touch of the Mediterranean sun. In Greek cuisine, oregano finds its home in dishes like Greek salad, where its herbal notes bring out the best in fresh ingredients. Oregano's versatility spans a wide range of recipes, making it a cherished companion for those who seek to bring a taste of the Mediterranean into their kitchen and savor the rich and herbal charm of this beloved spice.
Also Read: 4 Worst Rated American Seafoods: Avoid These Culinary Missteps
Rosemary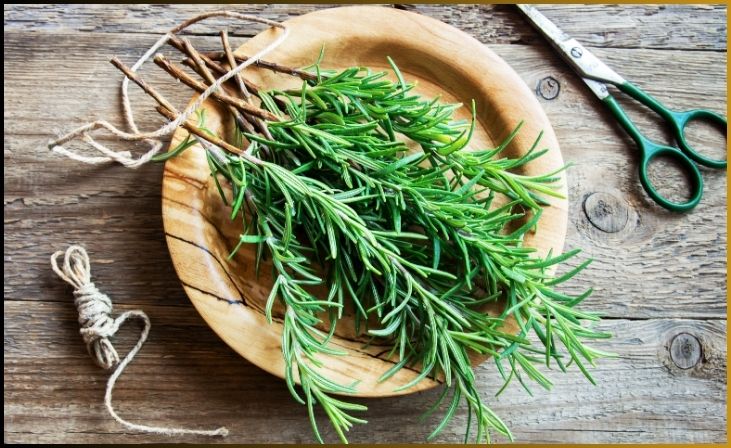 Rosemary, with its pine-like fragrance, is a culinary gem that has the power to elevate roasted meats and vegetables to exceptional heights. This herb is a prime example of how a little can go a long way, adding a touch of sophistication and depth to your dishes, and transforming them into gourmet delights.
Its robust and fragrant presence in the kitchen allows you to infuse your culinary creations with the essence of the Mediterranean countryside. Just a sprig or a sprinkle of dried rosemary can transport your taste buds to a world of rich and aromatic flavors. Whether it's a roast chicken, a rack of lamb, or a medley of roasted vegetables, rosemary's influence is profound, imparting a hint of rustic elegance to your meals. It's a culinary secret weapon for those who seek to enhance their dishes with the timeless charm of this versatile herb, making it a must-have in any home cook's repertoire.
Cayenne Pepper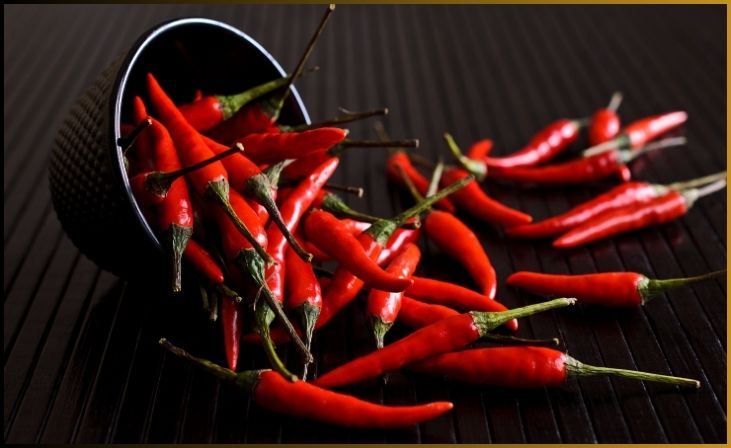 Cayenne pepper is a fiery delight for the heat seekers, bestowing a bold and invigorating kick to any dish it graces. With just a pinch, it has the remarkable ability to elevate a variety of culinary creations, from soups and sauces to even unexpected delights like chocolate desserts.
This spice packs a punch with its intense heat, derived from the dried and ground fruits of the cayenne pepper plant. It offers not only spiciness but also a layer of complexity and depth to dishes. Cayenne pepper is a versatile seasoning, often found in spice blends, and it can be used to create a bold contrast in both savory and sweet recipes. Whether you're adding a hint of heat to a rich chili, a zesty kick to a Mexican mole sauce, or a surprising twist to your chocolate truffles, cayenne pepper is the fiery ally that keeps your taste buds tingling and adds a touch of excitement to your culinary adventures.
Few Factors To Consider
Your spice collection is just a starting point, and it should be tailored to the types of dishes you love to cook. If sourcing whole spices seems like too much of an endeavor, consider exploring spice blends. Kelsey Youngman suggests trying blends like berbere, chili powder, garam masala, madras curry powder, or za'atar, although there's no shortage of intriguing options, such as Old Bay, cajun seasoning, jerk seasoning, or any blend that piques your interest.
Furthermore, if access to fresh herbs is limited, stocking dried ones like basil, chives, rosemary, or thyme is a valuable resource in your kitchen.
It's crucial to use your spices regularly, as they can lose their flavor over time. Experts concur that the primary adversaries of spices are time, moisture, and light. So, resist the urge to hoard your spices indefinitely; put them to use! By experimenting with different spices, you'll uncover their versatility and discover how they can enhance the flavors of a wide array of dishes that regularly grace your dining table.
Final Thoughts
In conclusion, the wisdom of chefs provides invaluable insights into the world of essential spices. By incorporating these top ten selections into your culinary repertoire, you can unlock a world of flavors, enrich your cooking, and impress your taste buds with every dish you create. These spices are the building blocks of diverse and delectable cuisines, and having them on hand ensures that your home-cooked meals are nothing short of extraordinary.
FAQs
To keep your spices at their best, store them in a cool, dark, and dry place, away from heat, moisture, and direct sunlight. Use airtight containers to preserve their flavors.
Yes, you can often substitute fresh spices for dried, but be mindful of the quantity. As a general rule, use three times the amount of fresh spice as the dried version, as dried spices are more concentrated.
Invest in a good-quality spice grinder or mortar and pestle. Grind your whole spices just before using them to preserve their freshness and flavor.
Yes, delicate spices like fresh herbs or ground cinnamon are best added toward the end of cooking to retain their aromatic qualities and prevent bitterness or overpowering flavors.