California is known for its diverse and breathtaking landscapes, and its mountain lakes are no exception. Nestled amidst towering peaks and lush greenery, these alpine gems offer a serene escape from the hustle and bustle of daily life. In this article, we'll take you on a journey to explore the 7 most beautiful mountain lakes in California, each possessing its own unique charm and captivating beauty.
1. Lake Tahoe: A Blue Oasis Amidst the Sierra Nevada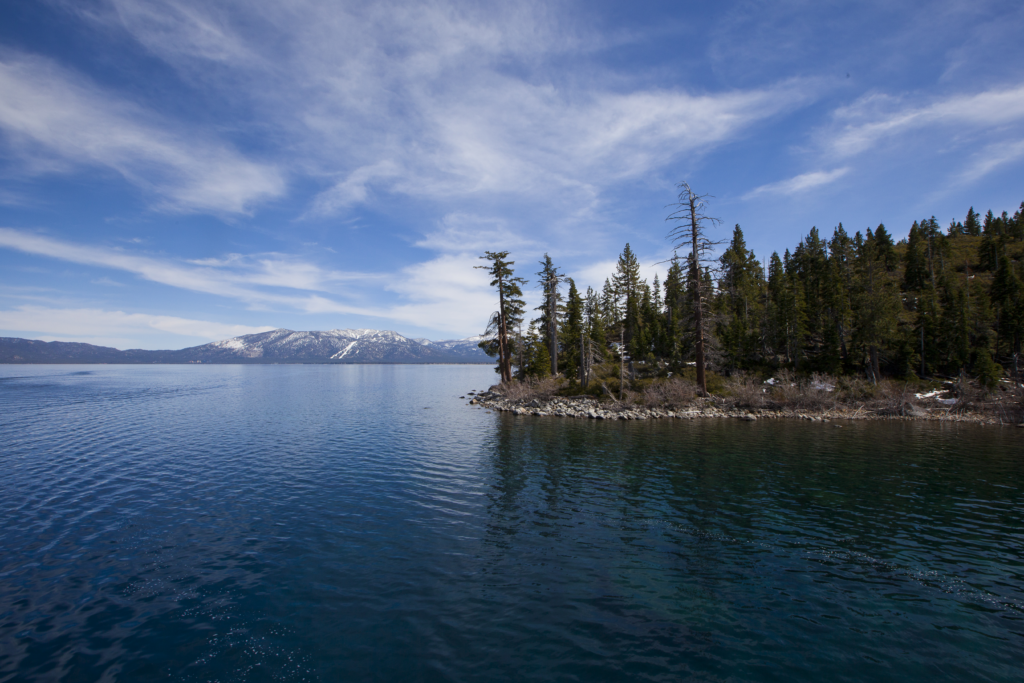 Location: Sierra Nevada Mountains
Lake Tahoe is a true jewel of California, renowned for its crystal-clear blue waters that are surrounded by the majestic Sierra Nevada Mountains. This alpine lake provides a year-round destination for outdoor enthusiasts, offering opportunities for boating, swimming, hiking, and skiing. The changing seasons only enhance its beauty, with snow-capped peaks in winter and vibrant foliage in the fall.
2. Convict Lake: Where Tranquility Meets Majesty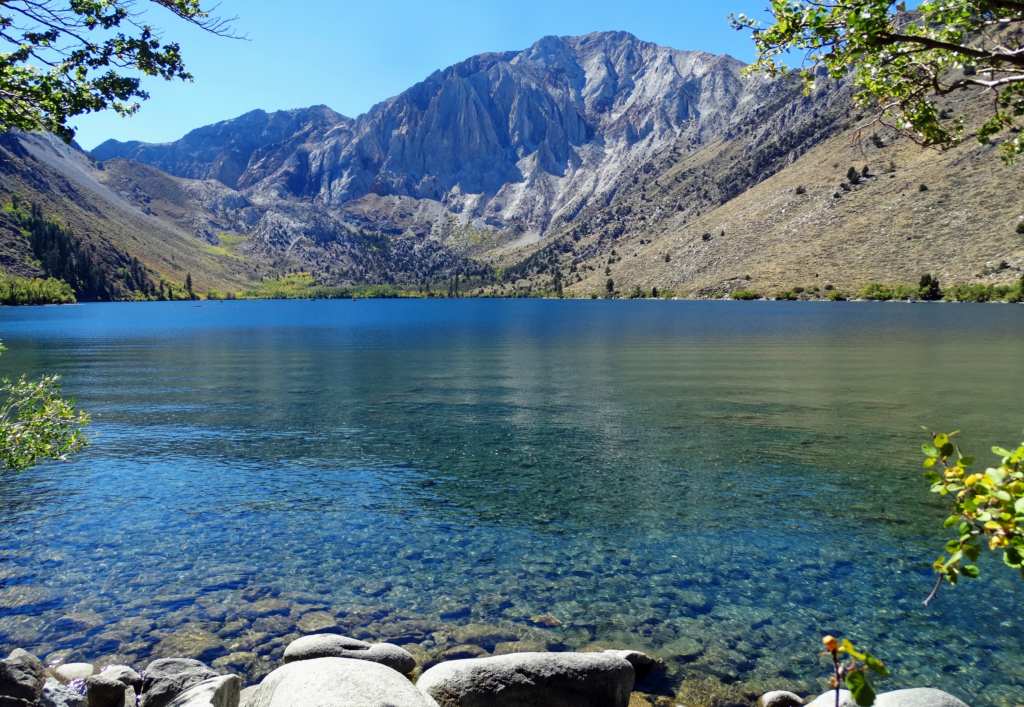 Location: Eastern Sierra
Nestled amidst the Eastern Sierra, Convict Lake is a picture-perfect alpine lake framed by towering granite peaks. The lake's calm waters reflect the surrounding beauty, creating a serene and picturesque setting. It's a popular destination for fishing, hiking, and simply immersing oneself in nature's tranquility.
3. June Lake: A Turquoise Gem in the Mountains
Location: Eastern Sierra
June Lake's vibrant turquoise waters are a sight to behold against the backdrop of majestic peaks. This serene mountain lake is an ideal destination for those seeking outdoor adventures such as fishing, paddleboarding, and kayaking. The June Lake Loop offers breathtaking vistas and a chance to witness the changing colors of the surrounding landscape.
4. Lake Sabrina: Embraced by Rugged Peaks
Location: Eastern Sierra
Nestled among rugged granite peaks, Lake Sabrina is a glacial lake that captivates with its pristine waters and reflection of the surrounding mountains. The lake's scenic beauty is accessible via a picturesque drive through Bishop Creek Canyon. It's a haven for fishing, hiking, and simply soaking in the awe-inspiring scenery.
5. Lake Arrowhead: Charming Elegance in the San Bernardino Mountains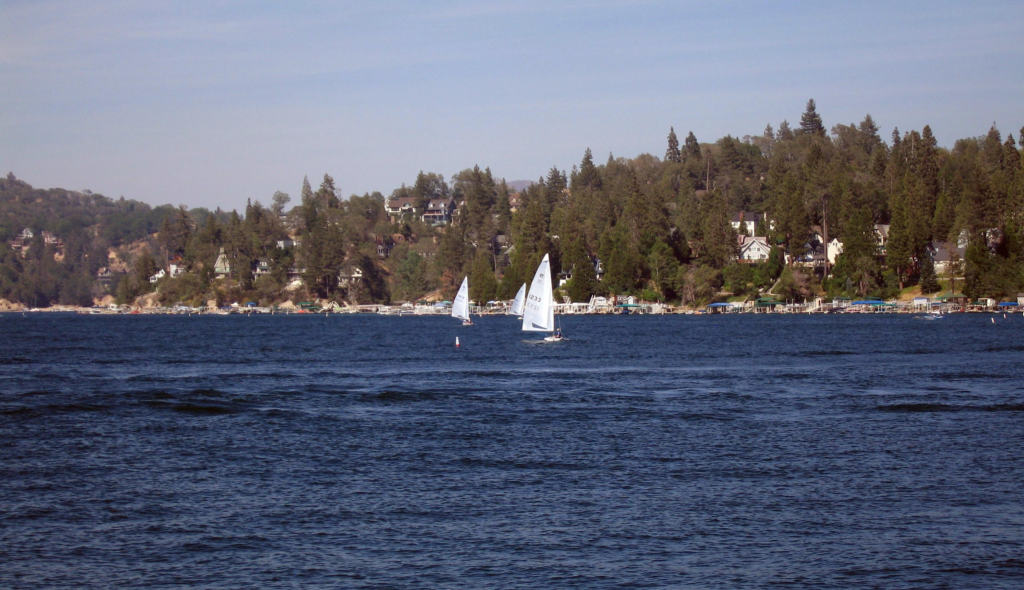 Location: San Bernardino Mountains
Lake Arrowhead is a charming mountain lake surrounded by tall pine trees, creating a serene and tranquil atmosphere. This picturesque destination offers opportunities for boating, fishing, and lakeside strolls. The Lake Arrowhead Village adds to the experience with its shops, restaurants, and entertainment options.
6. Lake Siskiyou: Reflections of Splendor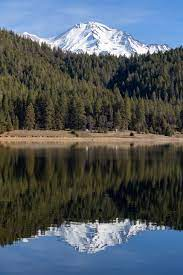 Location: Mount Shasta
Lake Siskiyou's clear waters reflect the splendor of the snow-capped Mount Shasta, creating a mesmerizing scene. This captivating lake is perfect for swimming, kayaking, and hiking along its shores. It offers a refreshing escape for both relaxation and exploration.
7. Mono Lake: A Surreal Saltwater Wonder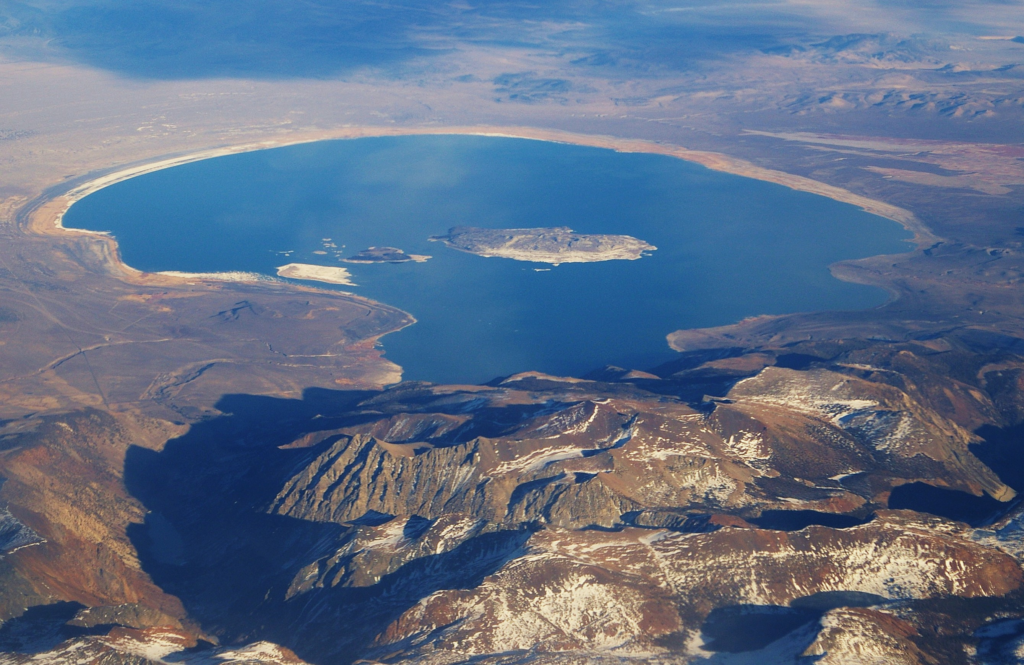 Location: Eastern Sierra
Mono Lake stands apart with its unique saltwater composition and surreal tufa towers. The lake's otherworldly landscape, framed by the Eastern Sierra Nevada Mountains, offers a one-of-a-kind experience. It's a birdwatcher's paradise and a place where visitors can explore the intriguing tufa formations.
California's mountain lakes are nature's masterpieces, each contributing its own distinct notes to a symphony of beauty. Whether you're seeking tranquility, outdoor adventures, or simply a moment of awe, these lakes offer an escape that's as refreshing as the alpine air. From the iconic Lake Tahoe to the mesmerizing Mono Lake, these destinations remind us of the wonders that nature has to offer.