1. Greek Yogurt Parfait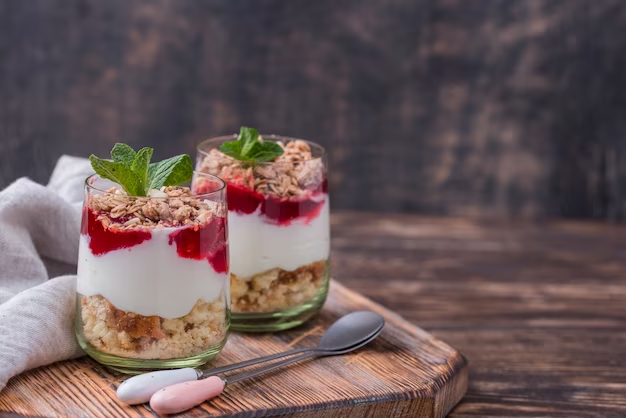 Description: A delicious layering of Greek yogurt, mixed berries, and granola or nuts.
The Greek Yogurt Parfait is a delightful breakfast that combines the creamy goodness of Greek yogurt with the sweetness of mixed berries. Add a sprinkle of granola or nuts for some crunch, and you've got yourself a protein-rich morning treat that's also rich in antioxidants and fiber.
2. Scrambled Eggs and Avocado Toast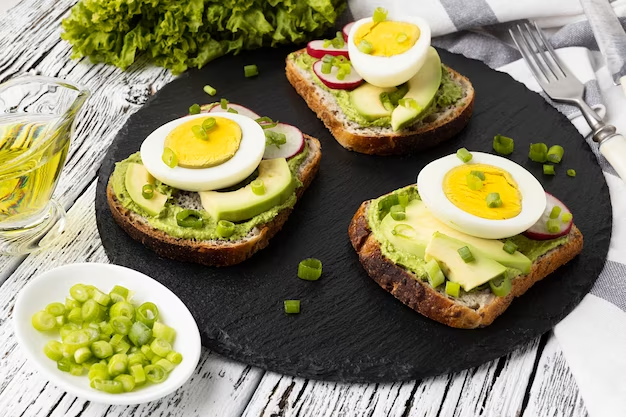 Description: Fluffy scrambled eggs served on whole-grain avocado toast.
This breakfast brings together the richness of scrambled eggs and the creamy texture of mashed avocado. The protein in the eggs and the healthy fats in the avocado create a satisfying meal that's perfect for starting your day with sustained energy.
3. Cottage Cheese with Fruit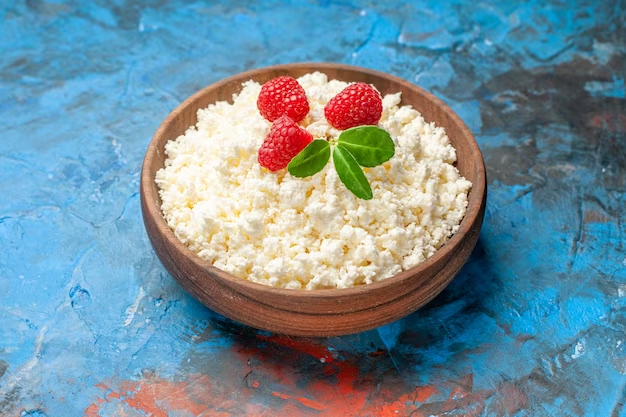 Description: Creamy cottage cheese topped with fresh fruit like peaches, berries, or banana.
Cottage cheese is a protein powerhouse, and when combined with your favorite fruits, it becomes a delicious and nutrient-dense breakfast. The natural sweetness of the fruit complements the tanginess of the cottage cheese, making it a delightful and filling choice.
4. Breakfast Burrito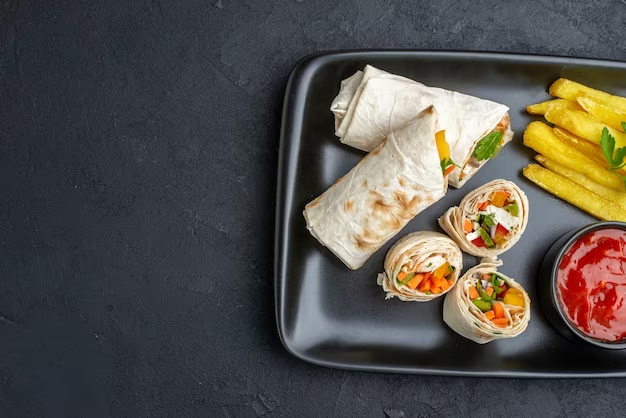 Description: A whole-grain tortilla stuffed with scrambled eggs, black beans, tomatoes, and cheese.
Wrap up a protein-packed breakfast in a tortilla with this Breakfast Burrito. Filled with scrambled eggs, fiber-rich black beans, diced tomatoes, and a sprinkle of cheese, this burrito is a portable and flavorful option for busy mornings.
5. Protein Smoothie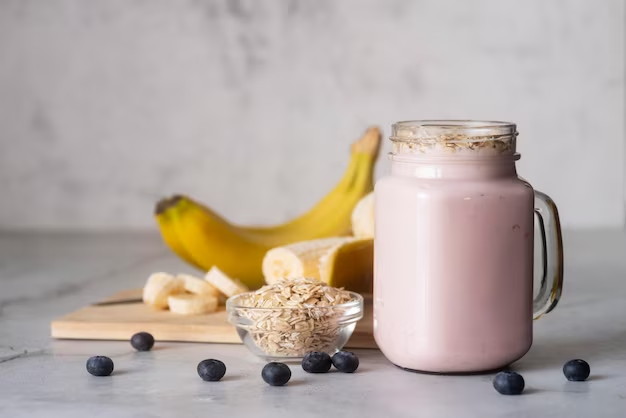 Description: A blend of protein powder, frozen fruit, and almond milk.
A Protein Smoothie is the ultimate quick and convenient breakfast option. Blend together your favorite protein powder, frozen fruit, and almond milk for a refreshing and nutrient-rich beverage that will keep you satisfied until your next meal.
6. Quinoa Breakfast Bowl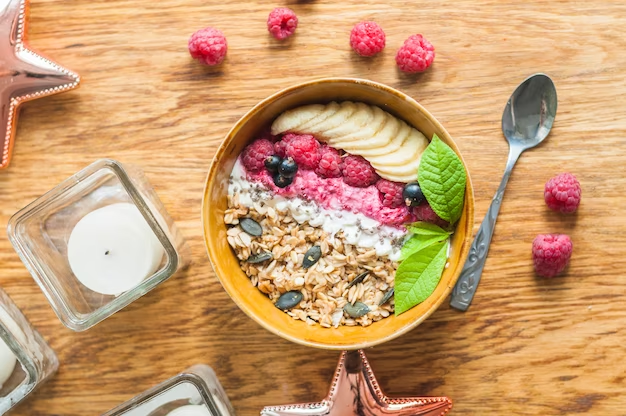 Description: Quinoa cooked in almond milk and topped with sliced almonds, fresh fruit, and honey.
Quinoa isn't just for lunch or dinner – it makes a fantastic base for a protein-packed breakfast bowl. Cook quinoa in almond milk for added creaminess and top it with sliced almonds, fresh fruit, and a drizzle of honey for a touch of sweetness.
7. Oatmeal with Nut Butter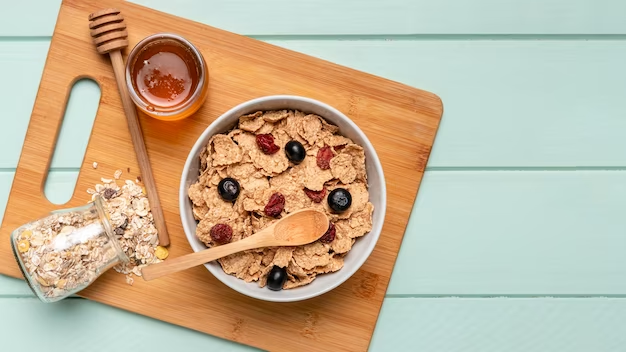 Description: Creamy oatmeal stirred with a spoonful of nut butter.
Elevate your oatmeal game by adding a spoonful of nut butter. The combination of oatmeal's complex carbs and the protein and healthy fats in the nut butter will keep you satisfied and fueled for the day ahead.
8. Frittata
Description: A protein-rich frittata made with eggs, vegetables, and cheese.
Prepare for your week by making a delicious Frittata ahead of time. Loaded with eggs, colorful veggies, and cheese, a frittata is a versatile breakfast option that can be customized to your taste.
9. Smoked Salmon and Cream Cheese Bagel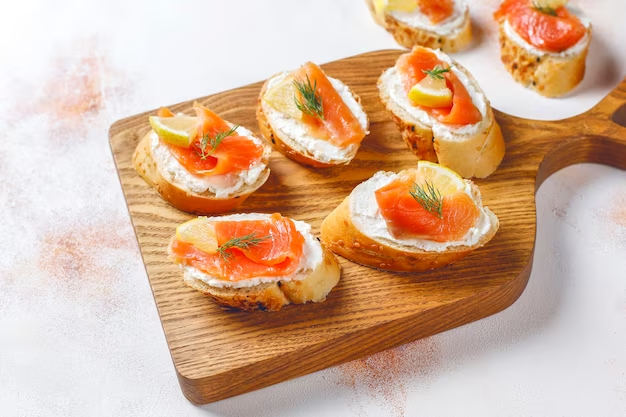 Description: Whole-grain bagel topped with cream cheese and smoked salmon.
For a luxurious and protein-rich breakfast, opt for a Smoked Salmon and Cream Cheese Bagel. The combination of smoked salmon's omega-3 fatty acids and the protein in cream cheese makes this breakfast both indulgent and nutritious.
10. Protein Pancakes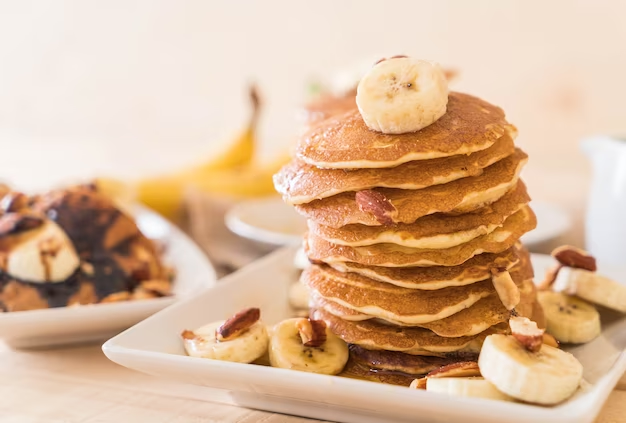 Description: Pancakes made with protein powder and topped with fruit and honey.
Indulge in a stack of Protein Pancakes that are both delicious and supportive of your weight loss goals. Made with protein powder, these pancakes provide the satisfaction of a classic breakfast favorite while delivering an extra protein boost.
A protein-rich breakfast is a fantastic way to kickstart your day on the right track, especially if you're looking to lose weight. These delicious and varied breakfast options offer a range of flavors, textures, and nutrients that will keep you full, energized, and ready to conquer your day. Experiment with these ideas and find the ones that work best for your taste preferences and lifestyle.