As the world becomes more interconnected, so does our love for diverse culinary experiences. While America is celebrated for its rich tapestry of foods, it's fascinating to explore the American dishes that have captured the hearts and taste buds of people around the globe. In this blog, we embark on a flavorful journey to uncover the "9 Best American Foods According to the Rest of the World." From iconic classics like hamburgers to regional delights like Tex-Mex cuisine, we'll traverse the global landscape of American gastronomy. Each of these dishes holds a special place in the hearts of those who have embraced them, proving that the love for food transcends borders.
Join us as we explore the international appreciation for these American delicacies, delving into the cultural connections and unique interpretations that have made them international favorites. Whether you're an American ex-pat or simply a curious food enthusiast, this blog will celebrate the global culinary bond that these dishes represent.
Best American Foods
Best American Foods: A Culinary Journey Across the USA. Explore the diverse and delectable world of American cuisine, from iconic fast food to regional specialties that define the flavors of the nation.
Burgers
Burgers are an enduring culinary classic, beloved for their universal appeal and endless versatility. At their core, burgers consist of a seasoned meat patty, traditionally beef, cooked to perfection. These juicy patties are often paired with a variety of toppings such as lettuce, tomatoes, onions, pickles, and cheese, all encased within a soft bun. What sets burgers apart is their adaptability. They can range from simple and classic cheeseburgers to gourmet creations featuring exotic ingredients.
Whether enjoyed at a fast-food joint or a high-end restaurant, burgers are a comfort food that transcends cultural boundaries. Their ubiquity and capacity for innovation make them a canvas for culinary creativity, catering to a wide range of tastes and preferences. From the traditional diner burger to inventive fusion varieties, burgers continue to evolve while remaining an enduring symbol of American comfort cuisine.
For More- Top 7 Foods You Should Eat as You Get Older: Nourishment for a Vibrant Life
Pizza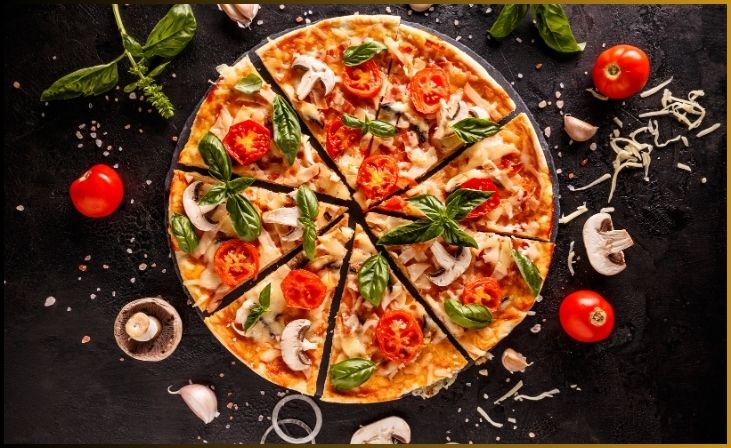 Pizza is a global gastronomic icon that has transcended its Italian origins to become a universally cherished dish. At its core, pizza consists of a thin, hand-stretched or thick, airy dough base, typically topped with a rich tomato sauce, melted mozzarella cheese, and a wide array of toppings. These toppings can vary from classic pepperoni and mushrooms to unconventional choices like pineapple or arugula, catering to diverse tastes.
What makes pizza truly special is its adaptability, as it can be customized to suit any palate. It can be a simple, comforting Margherita or a gourmet creation with truffle oil and prosciutto. Whether it's the traditional Neapolitan style or New York's foldable slices, pizza is the ultimate comfort food. It brings people together, offering a satisfying combination of flavors and textures. It's a staple at family gatherings, celebrations, and solo indulgences, transcending cultural and generational boundaries, and proving that the love for pizza is truly universal.
BBQ Ribs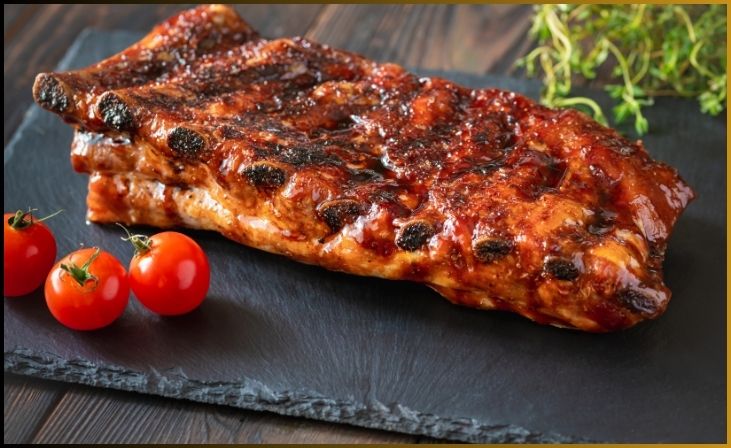 BBQ ribs, a beloved and iconic American dish, represent the epitome of smoky, tender, and finger-licking goodness. These succulent ribs, typically pork or beef, are slow-cooked to perfection on a barbecue grill or smoker. What sets BBQ ribs apart is the meticulous process involved in achieving their exceptional flavor and texture. The meat is seasoned with a rub of spices and herbs, then slow-cooked over a low, smoky flame until it becomes so tender that it practically falls off the bone.
BBQ ribs are known for their mouthwatering smokiness, and they can be customized with various sauces, from tangy and vinegar-based to sweet and molasses-infused, creating regional variations that are beloved across the United States.
Macaroni and Cheese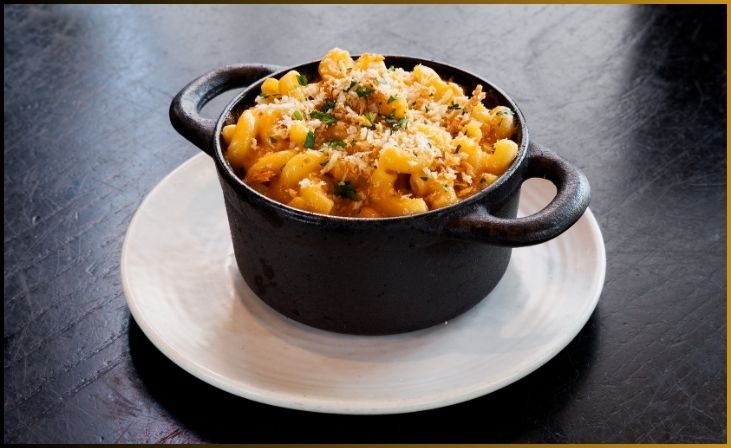 Macaroni and cheese, often lovingly referred to as "mac 'n' cheese," is a quintessential comfort food that has been embraced by people of all ages. At its core, it features tender macaroni pasta enveloped in a velvety, cheese-infused sauce. This simple yet delicious dish offers a delightful blend of textures, with the pasta providing a satisfying chewiness, and the cheese sauce delivering creamy, rich indulgence.
What makes macaroni and cheese truly special is its versatility. It can be a classic rendition, with cheddar cheese providing a sharp and tangy flavor, or a gourmet version, incorporating a medley of cheeses, breadcrumbs, or even bacon for added depth and crunch. Whether served as a side dish, a comforting main course, or a nostalgic childhood favorite, macaroni and cheese is a beloved staple in American cuisine, celebrated for its ability to bring joy, warmth, and a sense of home to every bite.
Chocolate Chip Cookies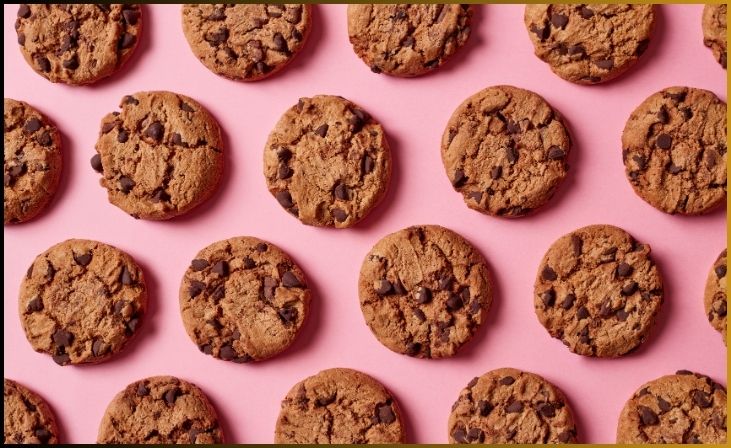 Chocolate chip cookies are a beloved classic in the world of baked goods, cherished for their simple yet irresistible combination of flavors and textures. These cookies typically feature a buttery and sweet dough studded with chunks or chips of chocolate. What sets chocolate chip cookies apart is their universal appeal and the delightful balance they strike between crisp edges and a soft, gooey center.
The process of baking chocolate chip cookies is both a science and an art, as the right ingredients and technique can result in the perfect cookie. Their aroma wafting from the oven is a universally recognized invitation to indulgence.
Chocolate chip cookies are a symbol of comfort and nostalgia, often associated with warm, homemade treats shared with loved ones. Whether enjoyed with a glass of cold milk, as an ice cream sandwich, or simply on their own, these cookies have a special place in the hearts and taste buds of people worldwide, proving that a classic treat can never go out of style.
Pancakes and Maple Syrup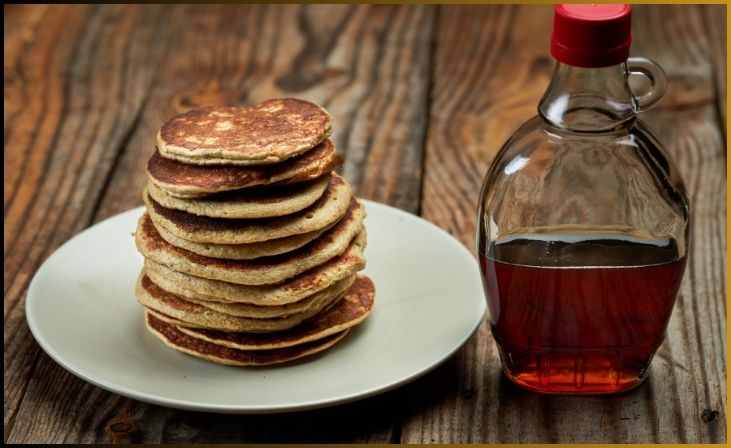 Pancakes and maple syrup is a classic breakfast combination that embodies the heartwarming essence of morning comfort. These fluffy, round pancakes, made from a simple batter of flour, eggs, milk, and a touch of leavening, are cooked to golden perfection on a griddle. What sets them apart is their soft, airy texture and the ability to soak up the rich, amber nectar of maple syrup.
Maple syrup, harvested from the sap of sugar maple trees, is a sweet, natural elixir that imparts a delightful, earthy sweetness to the pancakes. When drizzled generously over the stack of warm pancakes, it creates a harmonious blend of flavors—the buttery, slightly crispy edges of the pancakes complemented by the luscious, liquid gold of the syrup.
Pancakes and maple syrup represent a comforting and timeless breakfast tradition, evoking feelings of home and togetherness. This delicious pairing is often enjoyed with various toppings, from a pat of butter to fresh fruits or even a side of crispy bacon, making it a versatile breakfast delight loved by people of all ages.
Hot Dogs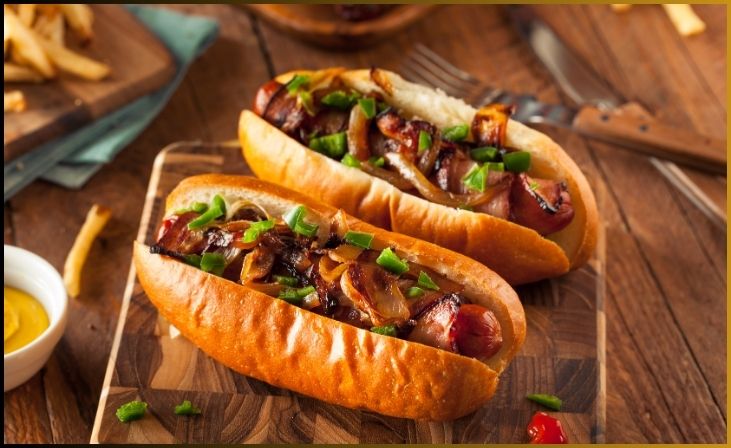 Hot dogs, a quintessential American street food, are cherished for their simplicity, portability, and mouthwatering appeal. These iconic sausages consist of a seasoned blend of beef, pork, or a combination of both, encased in a soft, split-top bun. What sets hot dogs apart is their adaptability to various regional and personal preferences. They can be grilled, steamed, or even fried, each preparation method lending a unique texture and flavor to the sausage.
The beauty of hot dogs lies in their versatility when it comes to toppings and condiments. From classic choices like ketchup, mustard, and onions to regional favorites such as chili, coleslaw, and sauerkraut, hot dogs offer a canvas for culinary creativity.
Hot dogs are not just a quick and satisfying snack; they are a symbol of American culture and a favorite at ball games, summer barbecues, and picnics. Their enduring popularity attests to their role as a beloved, on-the-go comfort food that transcends generations and unites people in their love for simple, flavorful indulgence.
Popcorn
Popcorn, a beloved snack, is celebrated for its simplicity and universal appeal. These fluffy, white kernels burst open when exposed to heat, creating a light and airy treat. What sets popcorn apart is its versatility, as it can be enjoyed in various ways, from the classic buttered version to savory or sweet variations. Its addictive crunch and satisfying texture make it a favorite at movie theaters, sporting events, and home gatherings.
Popcorn's aroma as it's popped is an inviting and comforting scent that awakens the senses. Whether coated with melted butter, sprinkled with salt, or drenched in caramel, popcorn can cater to a wide range of tastes and preferences. It's a snack that brings people together, whether for a cozy movie night or a communal snack during festive celebrations.
Popcorn's enduring popularity proves that a simple, wholesome snack can stand the test of time and continue to delight taste buds around the world.
Also Read- 10 Best Fast-Food Burgers In America: Satisfy Your Cravings
Buffalo Wings
Buffalo wings are a flavorful and fiery delight, known for their spicy kick and satisfying finger-licking goodness. These succulent chicken wings are typically deep-fried until they achieve a crispy, golden-brown exterior while remaining tender and juicy inside. What sets Buffalo wings apart is their distinctive coating of spicy and tangy hot sauce, typically made from a mixture of hot peppers, butter, and various seasonings.
Buffalo wings are a testament to the art of balance, as they provide a delightful contrast between the crispy, fiery exterior and the succulent, meaty interior. They are often served with a side of cool, creamy blue cheese or ranch dressing to help mellow the heat and add a creamy complement to the dish.
Conclusion
In this culinary exploration of the "9 Best American Foods According to the Rest of the World," we've uncovered the fascinating global love affair with American cuisine. From the ubiquitous burger to the irresistible charm of mac 'n' cheese, these American dishes have transcended borders to become international icons. They've woven themselves into the fabric of culinary traditions worldwide, inspiring local adaptations and giving food enthusiasts a taste of the American spirit.
As we conclude this journey, it's clear that American food is more than just sustenance; it's a cultural bridge, a source of comfort, and a testament to the diversity and adaptability of American cuisine. These dishes have not only satisfied appetites but have also created lasting connections across borders. So, whether you're savoring American favorites in your hometown or discovering their international versions, remember that food has the power to unite us in its universal appeal.
FAQs
American food is often associated with indulgent flavors, comfort, and a sense of familiarity, making it appealing to people from various cultural backgrounds.
Portion sizes may vary in different countries, with some places adapting American dishes to local preferences.
American fast food chains have played a significant role in popularizing American food worldwide, making it easily accessible in many countries.