Plants to Transform Your Garden – Transforming your garden with the right selection of plants can breathe new life into your outdoor space. A garden is not just a patch of land; it's an opportunity to create a haven of beauty, serenity, and purpose. Whether your vision is a vibrant flower garden, a productive vegetable patch, or a sanctuary for wildlife, the journey begins with thoughtful planning and plant choices.
In this guide, we will explore the essential steps to successfully transform your garden. We'll help you assess your garden's current state, determine its purpose, and select the perfect plants that thrive in your specific conditions. You'll learn how to design your garden layout, prepare the soil for healthy growth, and care for your plants throughout the seasons.
Whether you're a seasoned gardener or a novice, this guide will empower you to create a garden that not only enhances your outdoor space but also offers joy, relaxation, and a connection to the natural world. Let's embark on this green journey and make your garden dreams a reality.
Plants to Transform Your Garden
Lavender
Lavender (Lavandula spp.) is a fragrant and visually pleasing plant that can transform your garden. With its beautiful purple blooms and aromatic scent, it adds a touch of elegance and relaxation to outdoor spaces. Lavender also attracts pollinators, making it a beneficial addition to your garden ecosystem.
Whether used in herb gardens, as borders, or even in containers, its versatility and low maintenance needs make it a popular choice for garden enthusiasts. Lavender's soothing fragrance and enduring charm can turn any garden into a serene and inviting sanctuary.
Also, Read – Plants That Keep Deer Out of Your Yard
Hydrangea
Hydrangea (Hydrangea spp.) is a garden transformer with its large, showy blooms and diverse color range. These versatile shrubs provide an instant touch of elegance, making them perfect for landscaping. Whether you prefer the classic blue, pink, white, or any of the other available shades, hydrangeas allow you to customize your garden's color palette.
Their blooms, often in the shape of large globes, create a captivating focal point, while their unique ability to change color based on soil pH adds intrigue. Hydrangeas thrive in various climates, offering lush, vibrant blossoms that can transform your garden into a beautiful and enchanting outdoor oasis.
Japanese Maple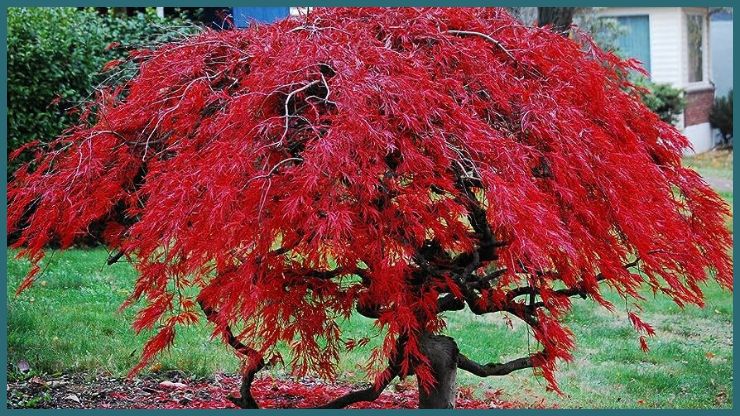 The Japanese Maple (Acer palmatum) is a remarkable garden addition, known for its stunning foliage and distinctive branching. Its delicate, finely lobed leaves come in various shades, from fiery reds and vibrant oranges to deep purples and calming greens, offering a year-round spectacle of color. With its unique branching pattern, Japanese Maples provide architectural interest, making them perfect for adding structure to any garden.
These trees are adaptable, fitting in both small and large garden spaces, and they can be shaped into various forms, including weeping or upright varieties. Japanese Maples infuse your garden with a touch of elegance and sophistication, creating a tranquil and captivating atmosphere.
Roses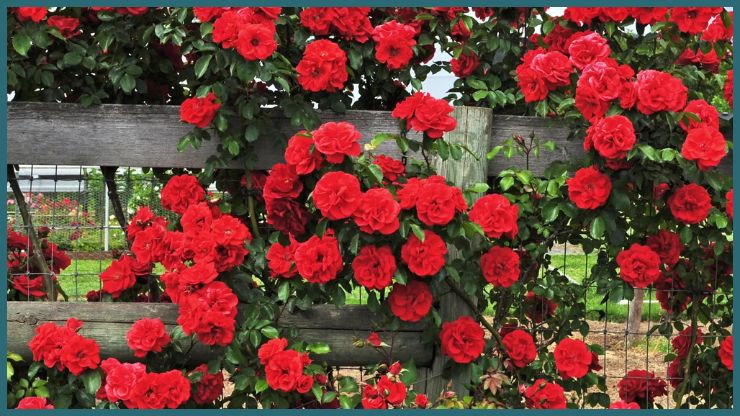 Roses (Rosa spp.) are timeless and versatile garden treasures, renowned for their captivating beauty and captivating fragrances. With a vast array of colors, sizes, and forms, roses offer a rich tapestry of options for garden design. They can be used to evoke romance in a cottage garden, add sophistication to formal landscapes, or provide a burst of color and fragrance to any outdoor space.
Low-maintenance varieties are available, making them suitable for beginners and enthusiasts alike. Their lush blooms and intricate petals attract pollinators and create a vibrant and elegant ambiance. Roses are a symbol of love and timeless charm, elevating your garden into a haven of natural beauty and emotional resonance.
Also, Read – Fly-Repellent Plants to Keep Your Home Bug-Free
Bamboo
Bamboo (Phyllostachys spp.) is a versatile and exotic plant that can transform your garden. Its tall, graceful canes and lush foliage evoke a sense of tranquility and add a touch of the Orient to your outdoor space. Ideal for creating privacy screens, bamboo is perfect for shielding your garden from prying eyes or wind.
It also works well in contemporary landscape designs, offering a minimalist and architectural feel. This fast-growing grass is low-maintenance and adapts to various soil types, making it a practical choice. Its evergreen leaves and rustling canes provide a soothing background noise, enhancing the serenity of your garden and adding an exotic, Zen-like ambiance.
Ferns
Ferns are the epitome of lush, green beauty in your garden. These shade-loving plants bring a cool, refreshing touch to woodland and forest gardens. With their delicate, feathery fronds, ferns offer a striking contrast to other leafy plants. They thrive in low-light conditions and moist, well-draining soil, making them perfect for those challenging garden spots.
Ferns create a sense of tranquility and mystery, evoking the feel of a secluded, enchanted forest. Their low maintenance requirements and timeless appeal make them an excellent choice for adding a touch of elegance and natural charm to your garden.
Sunflowers
Sunflowers (Helianthus spp.) are the embodiment of cheerfulness in your garden. These iconic, towering flowers with bright, sun-like blooms add a burst of color and positive energy to any outdoor space. Easy to grow and perfect for attracting pollinators, sunflowers are a delightful addition to cottage gardens and wildflower meadows.
With a variety of sizes and colors, they offer endless options for garden design. Sunflowers stand tall and proud, exuding a sense of joy and warmth. Their robust, golden faces turn towards the sun, following its path throughout the day, and they symbolize happiness and optimism, making them a wonderful choice for transforming your garden into a lively and vibrant haven.
Cacti and Succulents
Cacti and succulents bring a touch of the arid desert to your garden with their low-maintenance beauty. These water-storing plants come in an astounding array of shapes and sizes, making them perfect for adding a modern or xeriscape flair to your outdoor space. Their sculptural forms and striking textures can create a captivating focal point in your garden.
Cacti and succulents thrive in sunny, dry conditions and are well-suited for containers, rock gardens, or desert-themed landscapes. With their resilience and unique aesthetics, they offer a contemporary and eye-catching transformation to your garden, while also conserving water and reducing maintenance demands.
Climbing Plants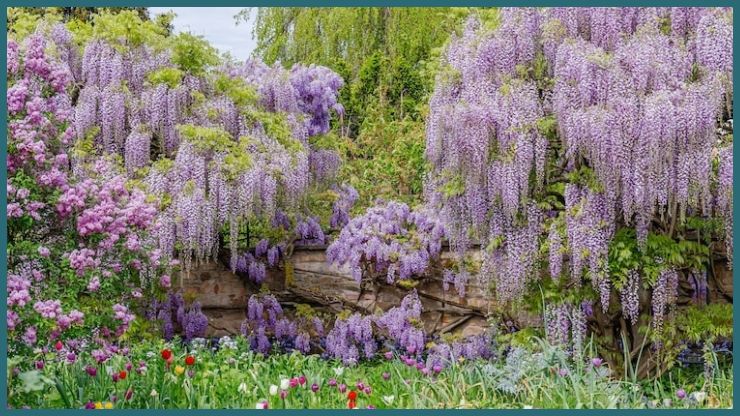 Climbing plants are garden transformers that add vertical interest and natural beauty to your outdoor space. Varieties like Clematis, Wisteria, and Honeysuckle can create enchanting floral displays while covering trellises, arbors, and fences. These plants offer privacy screens, add a touch of romance to your garden, and attract pollinators.
Their lush growth and fragrant blooms can evoke a charming and intimate atmosphere. Climbing plants adapt to various garden styles, from cottage gardens to modern landscapes, and are highly versatile in terms of design. They not only enhance aesthetics but also provide shade and shelter, making your garden a picturesque and inviting haven.
Ornamental Grasses
Ornamental grasses are garden magicians that bring movement, texture, and softness to your outdoor space. Varieties like Miscanthus and Pennisetum can transform your garden with their graceful, swaying blades and striking seed heads. They work wonders in contemporary and naturalistic landscape designs, offering a refreshing contrast to traditional garden plants.
These low-maintenance grasses are drought-tolerant and add an element of sustainability to your garden. Their year-round appeal, from the delicate plumes of summer to the golden hues of autumn, brings a sense of ever-changing beauty. Ornamental grasses create a serene and tranquil ambiance, turning your garden into a picturesque and harmonious retreat.
Conclusion
In conclusion, a well-planned and carefully cultivated garden can be a source of delight and inspiration. It's a testament to the beauty of nature and your creativity. Whether it's a small urban oasis or a sprawling countryside landscape, your garden has the power to transform not only the space it occupies but also your own well-being.
The journey of transforming your garden is ongoing, offering new opportunities for growth and change with each season. Embrace the journey, nurture your garden, and watch it flourish as it brings joy and a connection to the natural world into your life. Happy gardening!
FAQs
Beginners can start with easy-to-grow plants like marigolds, zinnias, and tomatoes. Herbs like basil and mint are also great choices.
Conduct a soil test and evaluate sunlight, moisture, and climate. Then, select plants that are well-suited to these conditions.
Plant nectar-rich flowers like lavender and coneflowers for pollinators. Create habitat features like bird feeders, birdbaths, and butterfly puddling spots.